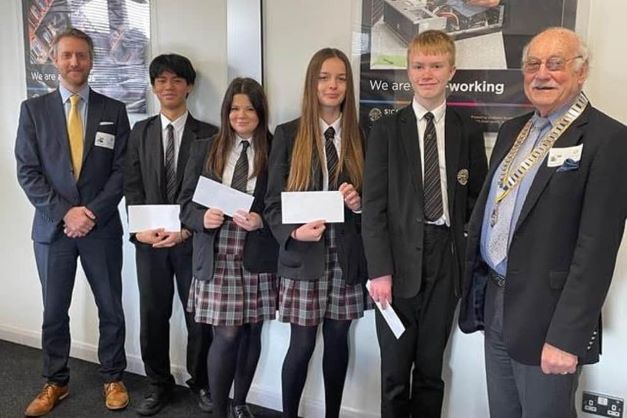 The students from St Catherine's College entered photographs in the Rotary Club of Eastbourne's annual competition. The subject in 2023 was 'The Beauty of Architecture'.
The Seaford Photographic Society judged the Rotary Club of Eastbourne's initial submissions in a competition sponsored by law firm, Stephen Rimmer. These entries will now go forward into the Rotary District phase of the competition.
In the senior category, Belle King's clever photo of the Eiffel Tower (below) was judged the winner.
Grant Sanders from Stephen Rimmer and Graham Marsden, the President of the Rotary Club of Eastbourne, seen above, with the students came to the school to present the prizes to the students.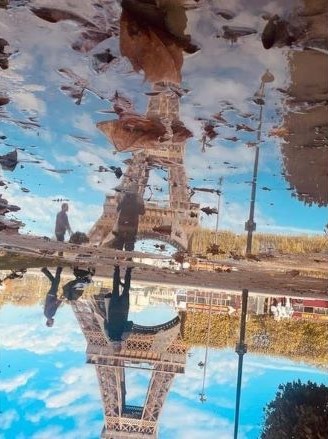 .