Rotar-e-cards
As members of the Rotary Club of Rugeley, we are also members of the international family of Rotary.
Instead of sending postcards home, bring back a Rotar-e-card showing images that show rotary in action around the world. The images have been taken by members or friends of the Rotary Club of Rugeley on their travels. Please feel free to send any images that you take to webmaster@rugeleyrotary.org.uk
Wishing Well placed by the Rotary Club of Perth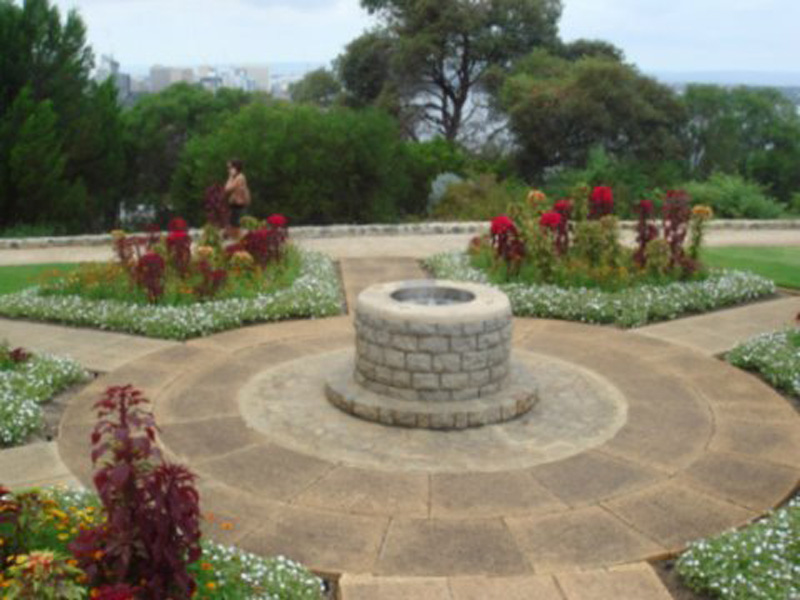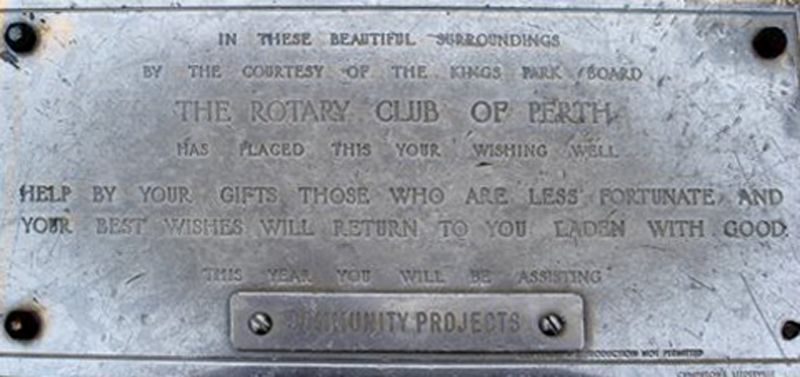 The plaque reads:
In these Beautiful Surroundings by the courtesy of the Kings Park Board THE ROTARY CLUB OF PERTH has placed this your wishing well. Help by your gifts those who are less fortunate and your best wishes will return you laden with good. This year you will be assisting Community Projects
Welcome board to the British Virgin Islands
placed by the Rotary Club of the BVI at the cruise ship dock. "Rotarians are ordinary people doing extraordinary thing"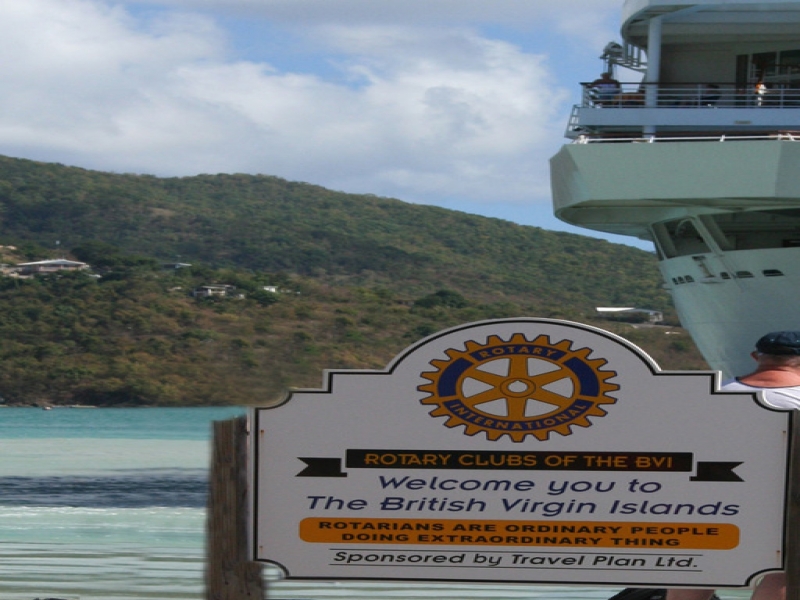 Shelterbox
A visit to Truro and a display all about the work of Shelterbox.