Rotary Community Library Brereton
Rotary Club of Rugeley becomes the first club in RIBI to manage a Community Library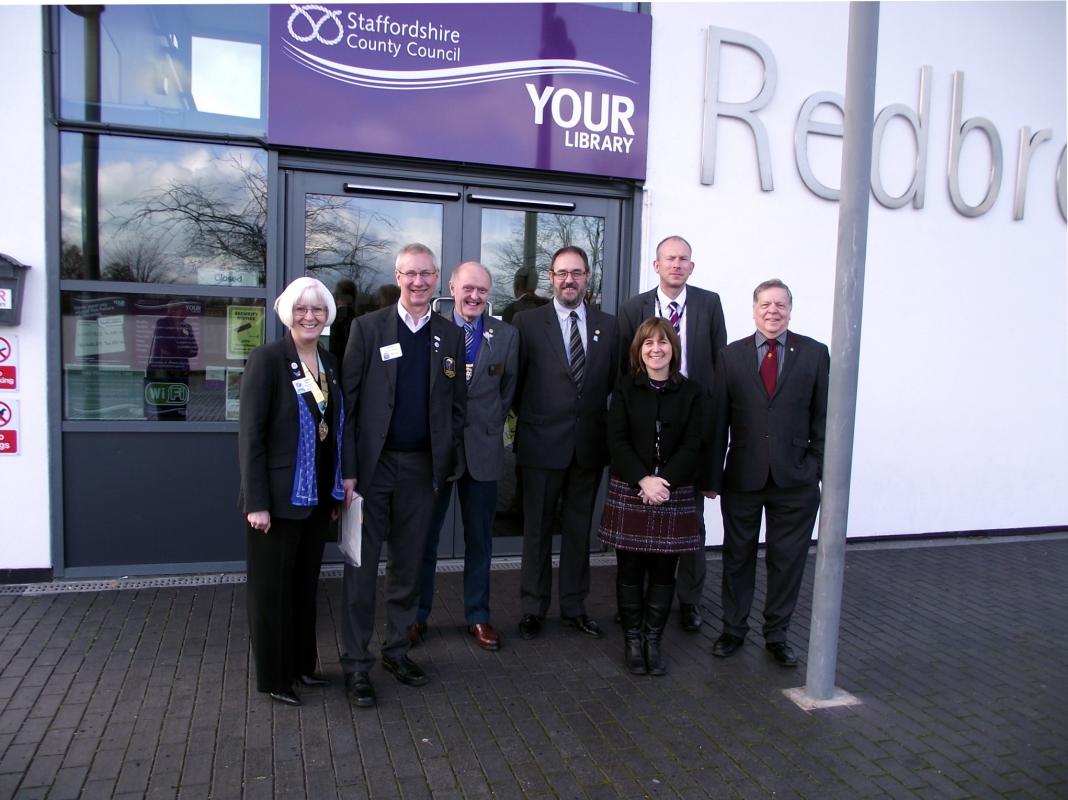 On 3rd April 2018, Rotary Club of Rugeley became the first Rotary Club in Rotary GB&I to take on the management of a Community Library. The Library in Brereton near Rugeley provides a valuable service to the local community. In partnership with Staffordshire County Council, the club will deliver a full library service with access to the entire Staffordshire Libraries book stock as well as free access to the internet.
The clubs responsibility is to expand the library by offering other facilities and services outside of the normal library service.
Our plans are to turn the building into a community hub that residents can visit for a range of activities or even just for a chat and a cup of tea or coffee. The library is currently staffed by 24 members of the Rotary Volunteer Corp and already provides coffee mornings; read and rhyme sessions for children and a craft morning. Other activities will be added as we develop.
For more information on the library or how to join our team of volunteers, please click on the CONTACT details below.