Charity Shop 2014
Mon 28th April 2014 at 09.00 - Sat 3rd May 2014 - 12.00
Over the last few years we have had the use of Aberdeen City Council pop up shop at 346 George Street, Aberdeen to sell donated items for charity.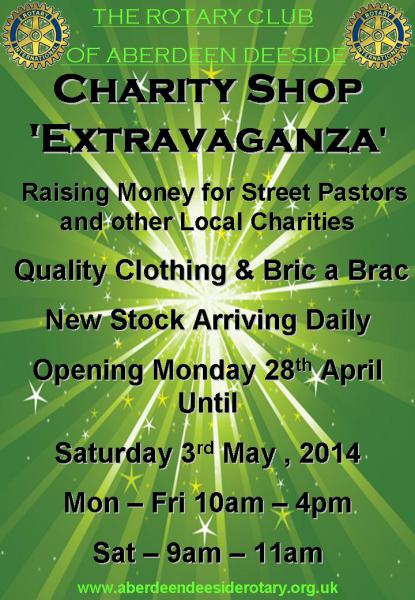 We have the shop again this year from Sunday 27 April until Saturday 3 May. Club members and others will have been collecting items for the shop over the last few weeks/ months. They will be delivered to the shop on the Sunday where a group of volunteers will sort and price the items ready for the fray of Monday morning when the shop will open at 10.00am sharp to the public. The shop will be open all week from 10.00am until 4.00 on the Friday. On the Saturday the shop will open at 9.00 am and items will be reduced in priced as the shop has to be empty by midday. Previously this has been the time when some of the real bargains are to be had.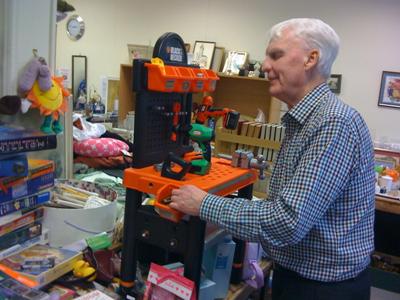 Some of the items sold in previous years at the Charity Shop
The main beneficiaries of the funds raised this year will be the Aberdeen Street Pastors who do a tremendous job patrolling the streets of the City centre on Friday and Saturday evenings looking out for people who may be slightly the worse for wear with a view to helping them get home safely in one piece. Funds will also be donated to other charities supported by the Rotary Club of Aberdeen Deeside.