Calendar Girls at HMT
Volunteers from RCAD at the Calendar Girls performance at His Majesties Theatre Aberdeen. The total raised by all Rotary Clubs for the Aberdeen performances was a magnificent £7,317.11.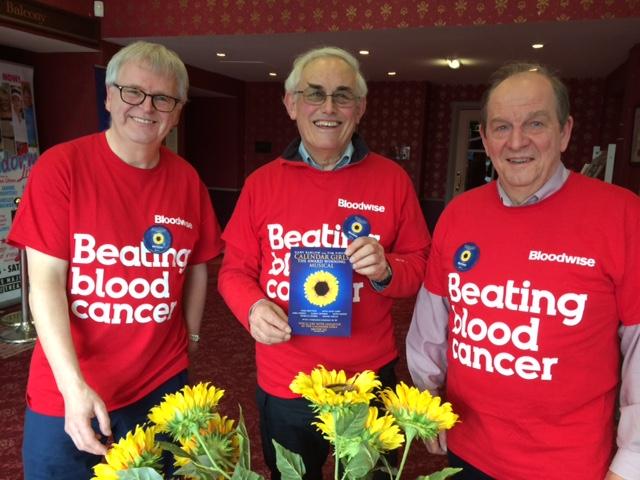 Rotary Clubs in Aberdeeen and surrounding area were approached by Bloodwise to help with fundraising whilst the Calendar Girls production was being performed at HMT, Aberdeen. RCAD members volunteered and helped at the matinee performance on Thursday 21 February, selling programmes and CDs before the performance and during the interval and also with a bucket collection at the end of the show. We raised nearly £600 and other Rotary Clubs have raised similar amounts.
Bloodwise, formerly Leukaemia & Lymphoma Research, is an established UK cancer charity that has been beating blood cancers since 1960.