President Handover
Wed 2nd July 2014 at 18.45 - 20.45
The first meeting in July means the start of the new Rotary year and the new office bearers taking their posts.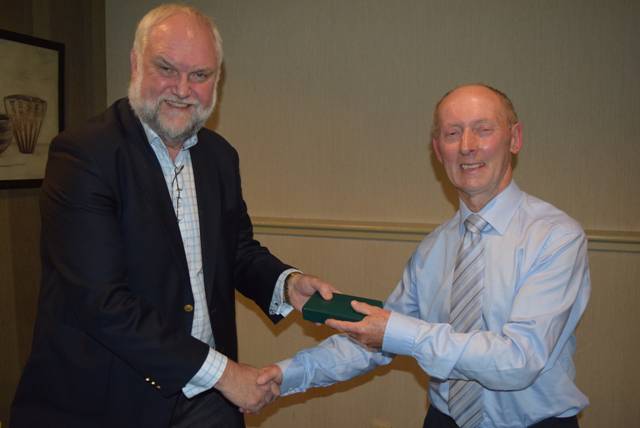 Outgoing President Mike Rodgers welcomed new President Ian Reid and presented him with the unofficial regalia of the "ball and chain".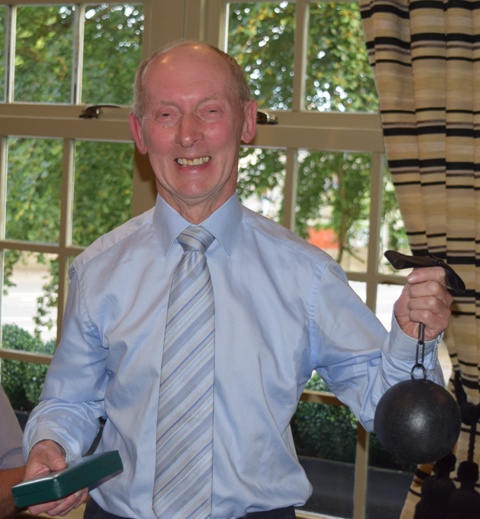 He was of course also given the official President's jewel. In turn Ian presented Mike with his past President's badge and Norma Pratt was presented with her President Elect jewel.