£1,300 RAISED ON A 100 MILE CYCLE RIDE!
A team of cyclists made up of Swindon North Rotarians and their friends have cycled 100 miles in the Highworth Co-op and raised the fantastic sum of £1,300 (including £320 popped in the Rotary buckets by Co-op shoppers). The Rotary Club offers grateful thanks to the customers, staff and management of the Highworth Co-op for their genorosity.
Why 100 miles? That's the distance from the Highworth store to the Co-op Midcounties Head Office in Warwick, and back again.
ROTARY WHEELERS GO ROUND AND ROUND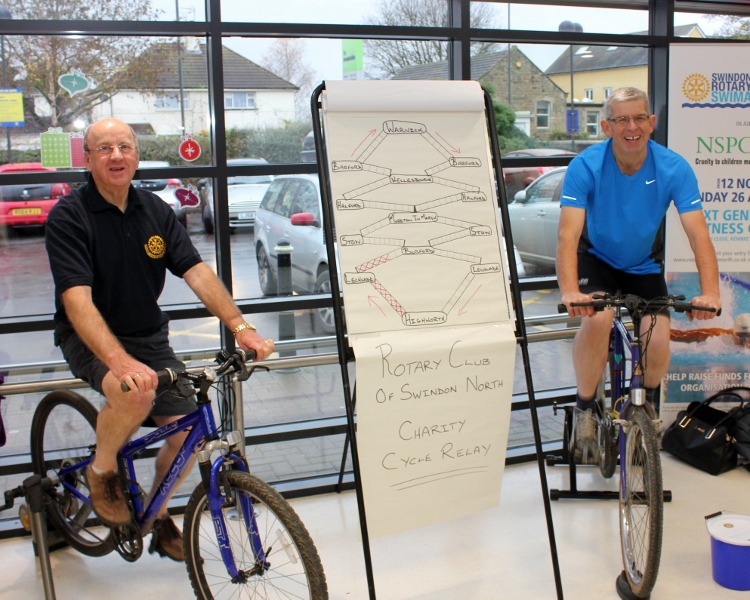 Don't worry,
they didn't go up and down the aisles,
racing from the cheese counter
to the wine department
as you might have expected.
The bikes the Rotarians were riding
were on rollers.
PEDALLING FOR CASH
The cyclists pedalling has raised loads of money for two Rotary charities in particular -

ATE is a charity deeply concerned by the inequality of wealth in Ghana. It is committed to achieving a measurable reduction in poverty in Lawra in north east Ghana by 2020 through social and economic development. Click on the logo to read more.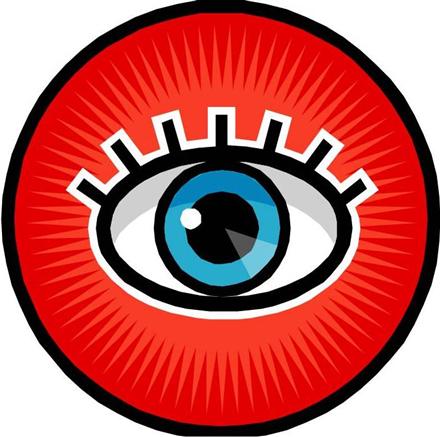 The Rotary Eye Project is a charity founded in 1998 by Rotarian Dr Sam Das MBE, former eye surgeon and ophthalmic consultant at Guildford's Royal Surrey Hospital. Working with Rotary partners in India and Africa, the project works to establish eye hospitals to serve many of the 40 million avoidably blind people worldwide who cannot afford to have their sight restored. Click on the logo to read more.
The relay was Saturday 22nd November 2014.
Donations welcome.
The Co-operative Food Store,Brewery St,Highworth,SN6 7AG

For further information send an email to Rtn Mike Helyer -