Rutherford took to the saddle once again to raise money for Children in Need 2022 following the success of last year's fundraising and cycle tour of members' homes. This year the format remained the same with the cyclists split into four groups to complete the challenge of visiting all Club members in one day.
Each team of cyclists was ably led by an appointed captain who fine-tuned their route. Once again Simon Durrant set up a JustGiving page and away we went!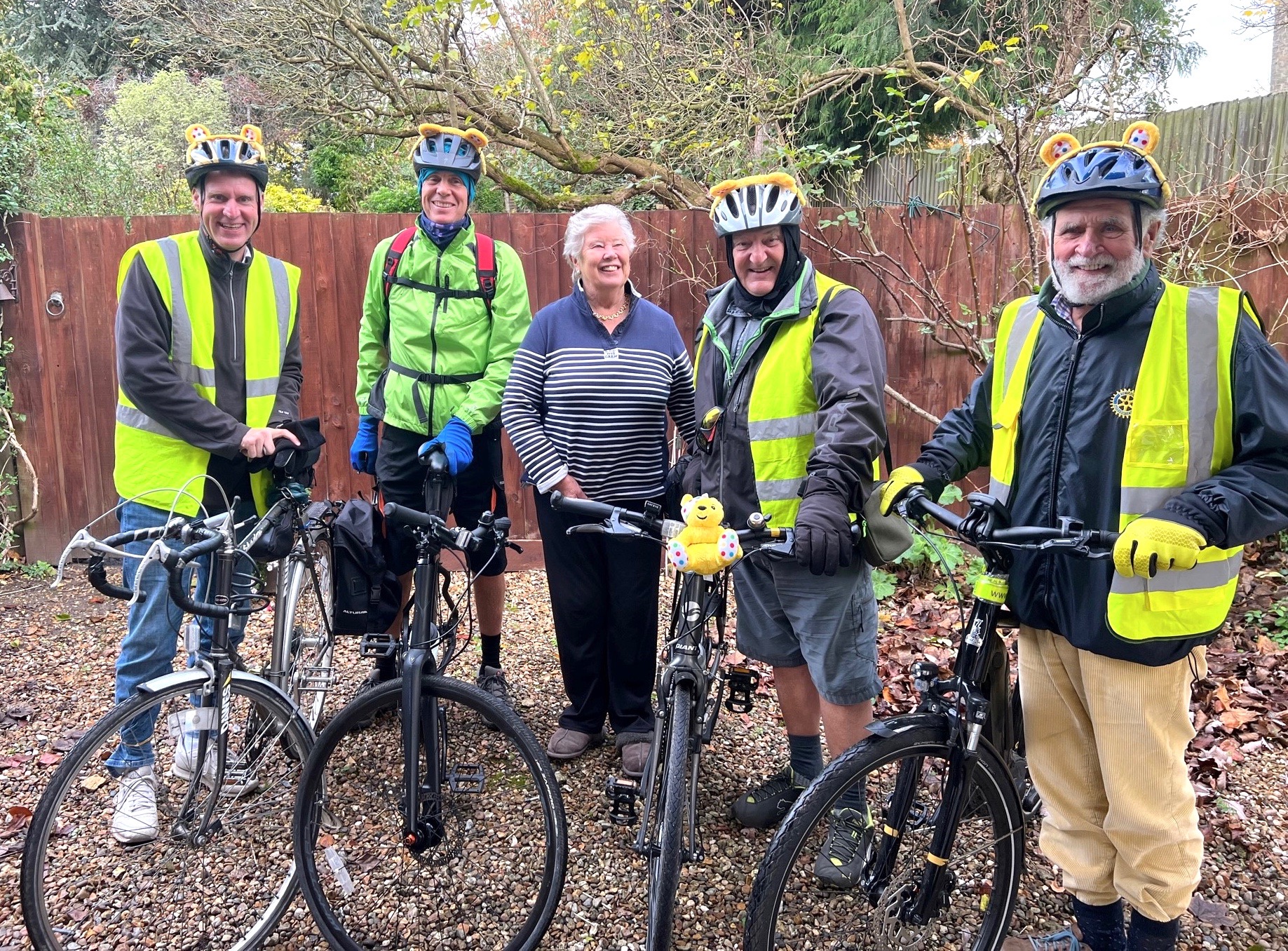 Team Colin (pictured above with Jane Morris))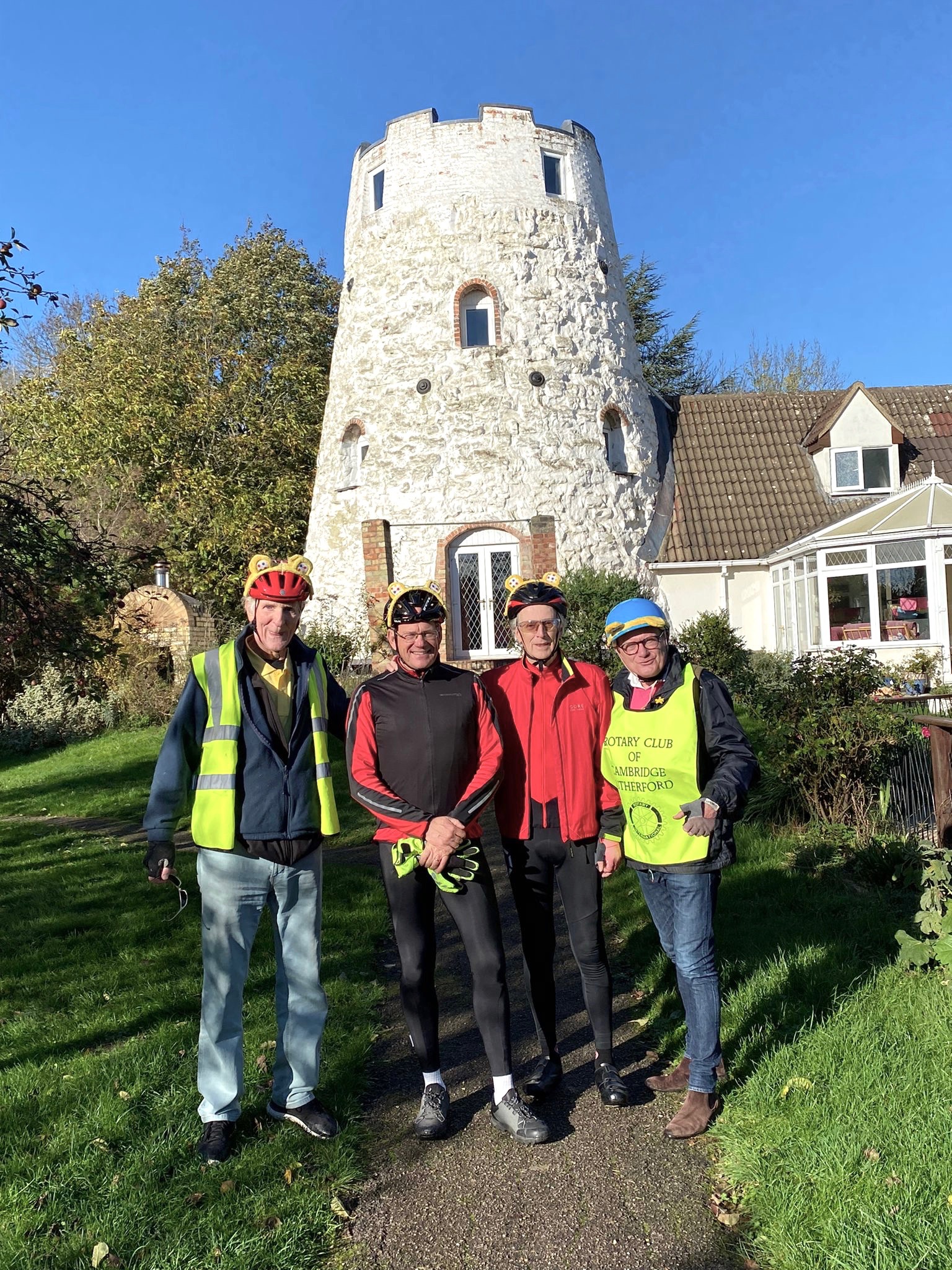 Team President (pictured above with Bob Tydeman)
Each group planned their route, and was tasked to finish at The Old Spring, Chesterton Road by 1pm, which they achieved.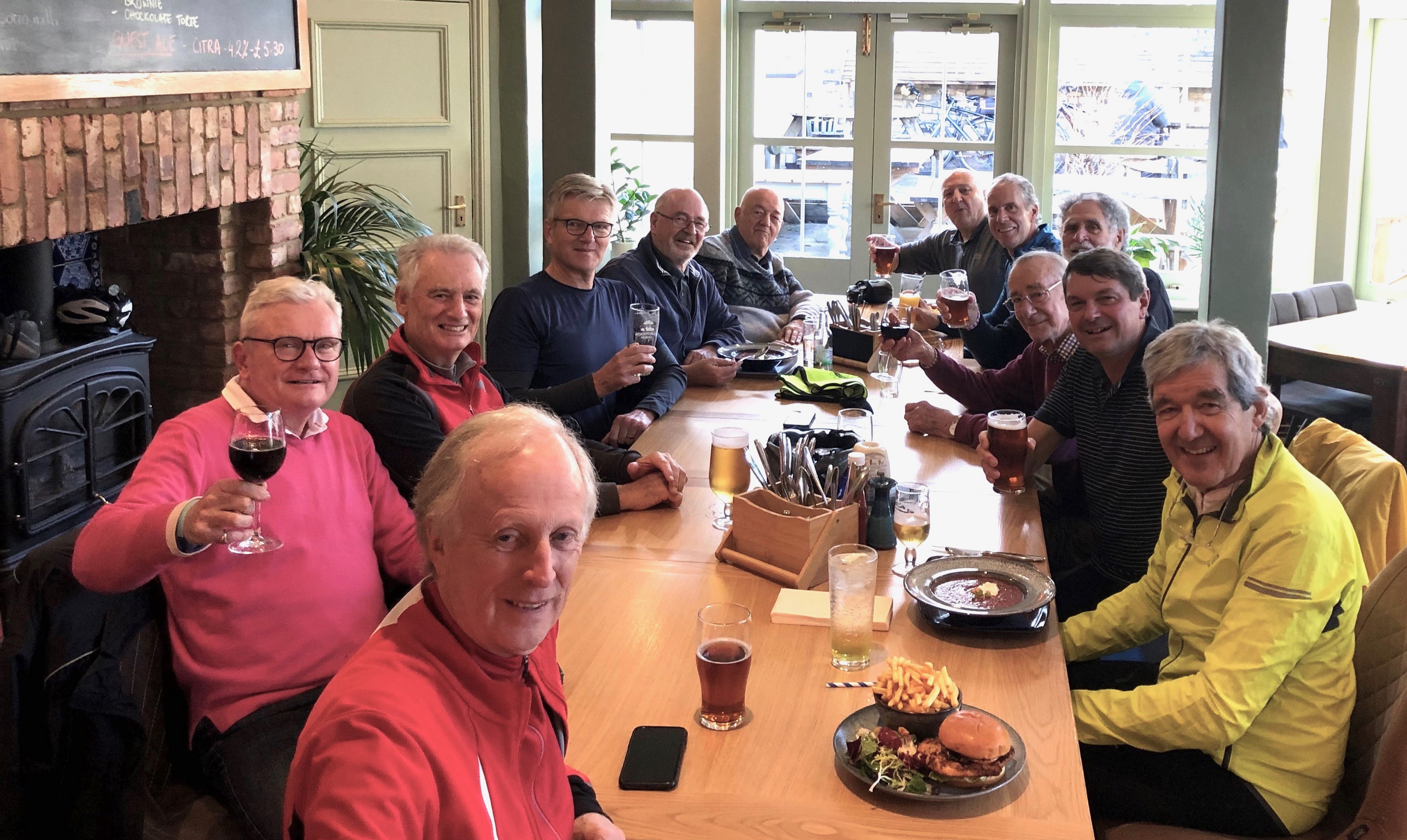 Pictured above, the teams take refreshments at The Old Spring!
The ride was a great success, with near perfect conditions for November, and all riders happy with their accomplishment.
Thanks go to Simon Durrant for the organisation, and to all members, friends and contacts who donated to Children in Need via the JustGiving site.
As at 29 November 2022, £3,301 had been raised including Gift Aid