For some years Cambridge Rutherford has provided drivers supporting the Cambridge branch of the charity Re-engage (formerly known as Contact the Elderly) which organises monthly tea parties for the elderly. On Rotarian Paul Breen's intitiative Rutherford decided to form its own Cambridge group providing both hosts and drivers. The first tea party for this new group took place at Paul and Rosemary Breen's house in Hinxton on Sunday 17th January 2016.
Tea parties have been arranged monthly until the Covid restrictions were put in place in March 2019 since when we have been unable to host in the normal way but have on occasions had afternoon teas delivered to our group members (pictured above: Michael Hellowell delivering a Christmas hamper to guest Douglas in December 2020).
We hope to recommence our group tea parties in the summer if regulations allow. The Christmas party at Hinxton Village Hall (which all local Re-engage groups can attend) has been booked for 5th December 2021.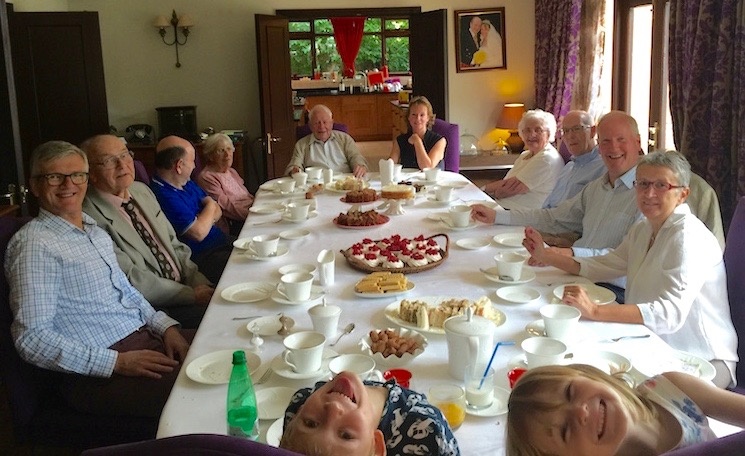 Tea party held at David and Charlie Munro's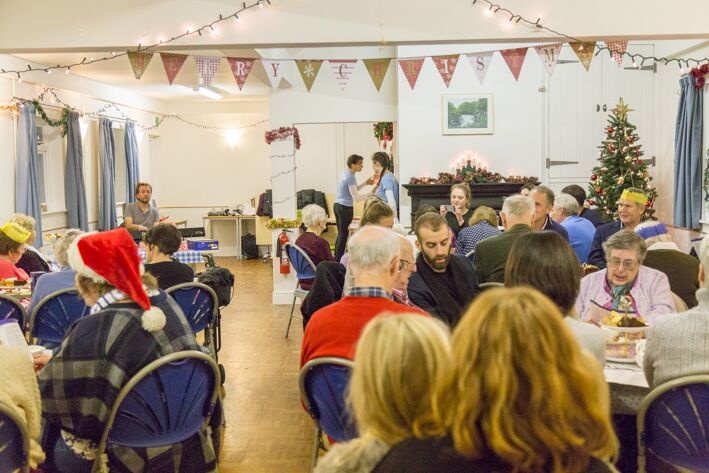 A Christmas tea party held for all Cambridge groups at Hinxton Village Hall