Working with Contact the Elderly
Rutherford form new Cambridge group for Contact the Elderly
For some years Cambridge Rutherford has provided drivers supporting the Cambridge branch of the charity Contact the Elderly which organises monthly tea parties for the elderly. On Rotarian Paul Breen's intitiative Rutherford decided to form its own Cambridge group providing both hosts and drivers.
The first tea party for this new group took place at Paul and Rosemary Breen's house in Hinxton on Sunday 17th January and went with a swing. We entertained three of the five guests we currently have signed up and look forward to enlarging the group further in the coming months. Also present were Tony Littlechild and David Hervey-Murray who were the designated drivers and Kate Littlechild, Katy Szita who is the Development Officer from Contact the Elderly and Tish Berkley who is helping us to find suitable guests locally.
The conversation flowed effortlessly and we believe we have a solid foundation for the future of our group. The three guests, Kathy, Dawn and Desmond (pictured above with Paul and David) are all delightful, they thoroughly enjoyed the event and we look forward to meeting up with them many more times during the years ahead.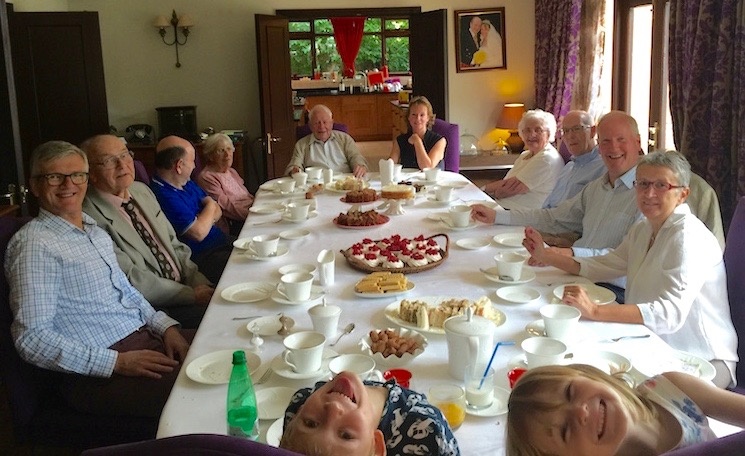 Tea party held at David and Charlie Munro's in September 2016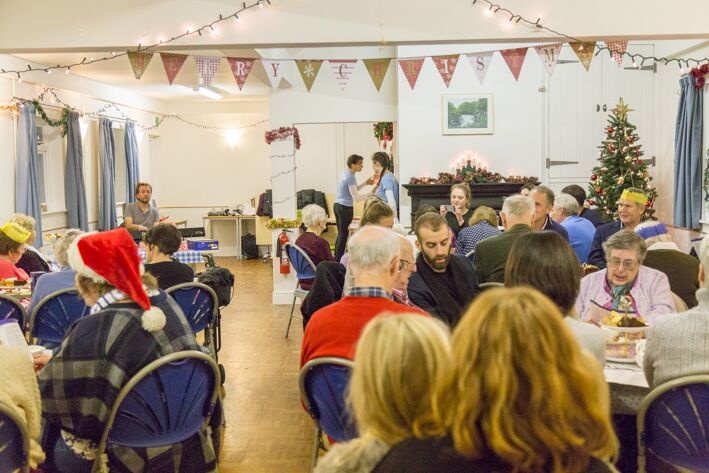 A Christmas tea party was held for all CtE Cambridge groups on 4 December 2016 at Hinxton Village Hall