Not well known outwith Rotary, The Rotary Foundation is Rotary's own charity which has been doing good in the world since being set up in 1917. The Foundation has seven key areas of Focus and supports projects worldwide to improve the lives of those less fortunate.
A range of different types of grants are available for larger International Global Grant projects with budgets of $30,000 or more and smaller District Grants of £500 upwards, often for local community projects here in our local area. Key to all these projects is that Rotarians are actively involved in them, using their skills to help others and make a difference.
What does The Rotary Foundation do?
We are committed to improve life for communities throughout the world.
Many Rotarians have vocational skills that they can use to support humanitarian and educational projects that help to make their communities better places to live in. The Rotary Foundation harnesses the potential of this worldwide organisation by helping clubs to undertake humanitarian and educational work.
http://www.rotary-ribi.org/districts/page
Our Foundation has 3 main areas of activity across 7 areas of focus:
· To eradicate Polio worldwide
· Foundation grants and humanitarian projects support Scholarships and Vocational Training Teams.

· To foster understanding, goodwill and peace through the Rotary Peace centres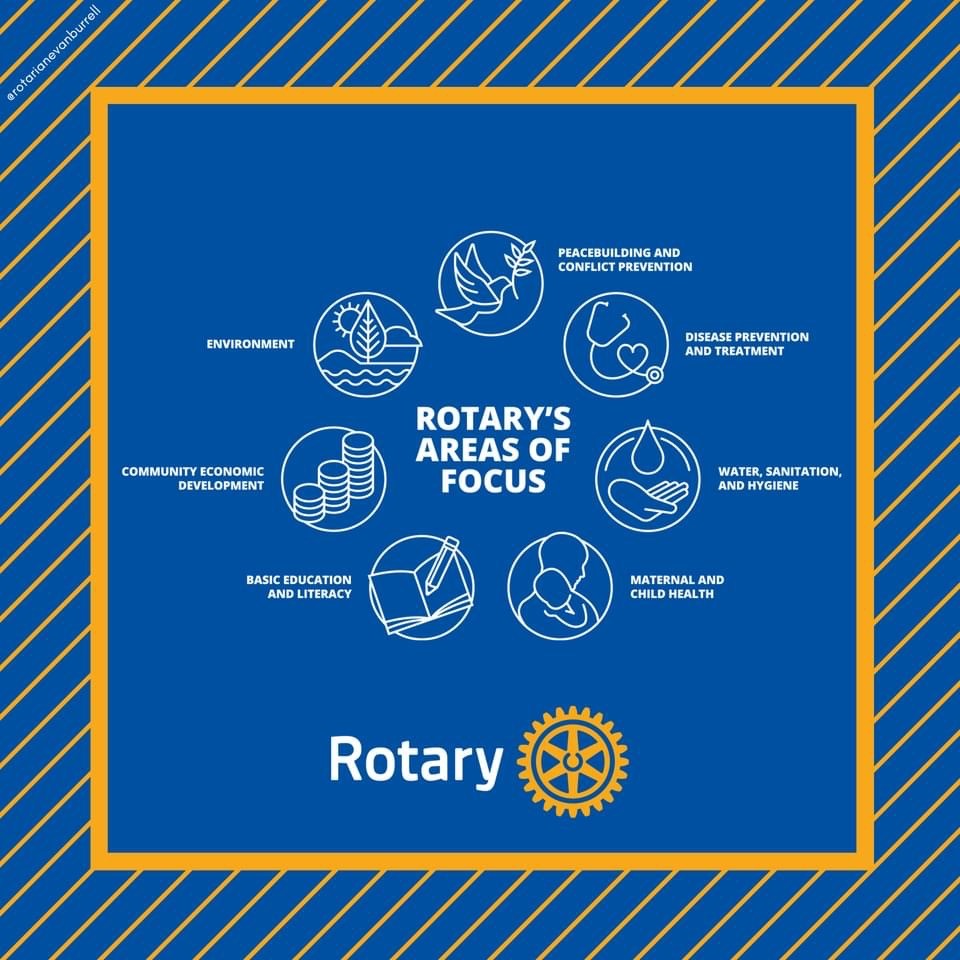 Rotary Elgin and Rotary's Own Charity
Global Grant Projects
Nepal Water For Health (NEWAH)

Mayega Water Project, Tanzania, working with Busega Scotland
END POLIO NOW
End Polio Now is the most ambitious programme in Rotary's history. For more than 30 years Rotary has led the global effort to rid the world of this crippling disease.
Nearly 3 billion children have been vaccinated, preventing more than 18 million people being paralysed. More than 650,000 paralytic cases of Polio are now prevented every year. More than 1.8 million childhood deaths have been prevented.


The goal of a Polio free world is very close. Wild Polio virus types 2 and 3 have been eradicated. The eradication of Type 3 was announced on World Polio Day 2019. Only in Pakistan and remote parts of Afghanistan is the Wild Type 1 Polio virus circulating.
Rotary Elgin are proud to have been involved throughout all this time in highlighting the cause and raising funds towards eradication with members of our Moray Rotaract & the young people in our Rotakids Clubs.
One of our newer members, Donald Lunan, was so interested in our work with Polio that he carried out his own research into the Polio story in Moray.
Read his finished article here
https://www.youtube.com/watch?v=hR1f-ejMcGU&feature=youtube
2019/20 Activities
BBQ for Rotarians, Family and Friends in September raised £900

A coffee morning at Williamson Hall raised £665 for End Polio

Crocus Cornes were planted near Grant Lodge by Rotarians

Rotary Elgins Swimarathon was held on Saturday 29th February. 28 swimmers took part between Moray Leisure Centre Elgin and Lossiemouth Swimming Pool. In excess of £2300 was raised for End Polio.
For more information visit the following link