Speaker Evening
Thu 11th May 2017 at 18.45 - 20.45
Liz Dally will talk to us on the Venture Trust. Raffle - Ed Kelly. Reception - Drew Graham / Neil McKinlay.
On Thursday 11th May the speaker at the Rotary Club of South Queensferry was Liz Dally of the Venture Trust. This Edinburgh charity supports those with chaotic lifestyles and difficulties in their personal lives and enables them to make changes to ensure a better future. People are referred by various agencies such as the courts and social work departments. At the heart of all Venture Trust Programmes is the opportunity to set goals and learn to communicate effectively and build trusting relationships led by specialist instructors in a wilderness setting far away from the pressures of home. The physical, emotional and social challenges thus presented create a perfect environment for powerful behavioural change and significant lifestyle improvement opportunities.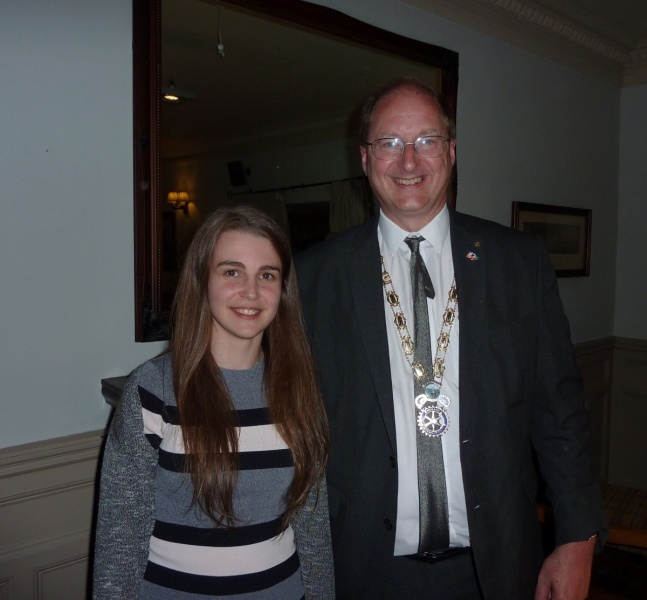 Lizzie with President Graham
Photo courtesy of Gerald Smith
Liz's thought provoking talk prompted many questions from the floor. She was introduced by Drew Graham. Neil McKinlay proposed the vote of thanks.