November 2017

£25,000 has been raised in just 10 months to buy the Horizons College minibus . From bikeathons to bucket collections, the team at Horizons College, formerly Uplands Educations Trust, have worked hard to raise the funds and on Friday 4th November, staff, students and members of Rotary, who helped raise the funds, unveiled the new minibus at the Headlands site. Read SWINDON ADVERTISER article

September 2017
The new vehicle was presented to the College this month. Having their own minibus will mean that learners can access both college sites in Stratton Road and Headlands, attend work placements and holiday clubs and enable more socialising with their peers.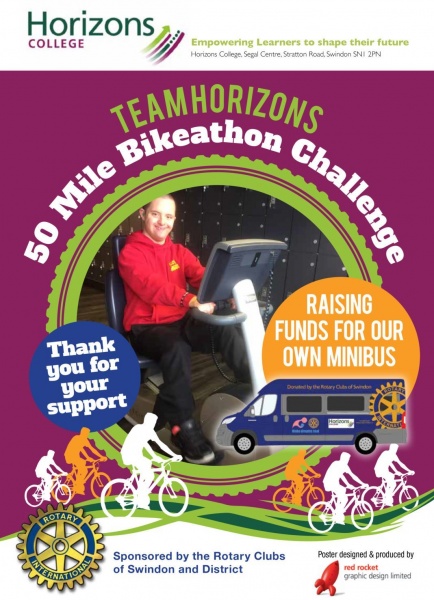 The College is holding a year of bikeathon challenges to pay for the new minibus.
Horizons College, part of the Uplands Educational Trust, is a specialist provision for young people with Special Educational Needs.



7th August - Cliff Puffett of Horizons College addresses the members of the Rotary Club of Swindon North