RotaKids Clubs have been busy planting crocus corns
RotaKids from Knockando and New Elgin were busy planting Crocus Corns demonstrating their support of Purple4Polio Action by Elgin Rotary Club.
Knockando pupils, staff, support and Rotarians were all in the garden planting 500 crocus corns.
The school also arranged a dress in purple day raising £90 for End Polio Now Campaign.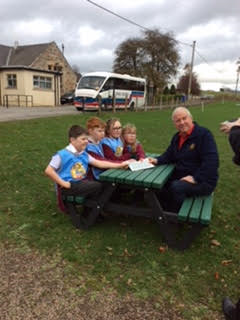 New Elgin Primary School recently planted 5000 crocus corns on Thornhill Road, adjacent to the Roundabout on A95.
Pupils, teachers, helpers and parents all got involved in the planting. Springfield Gardeners assisted throughout.
A permanent sign donated by Designed Graphics has been erected amongst the beds.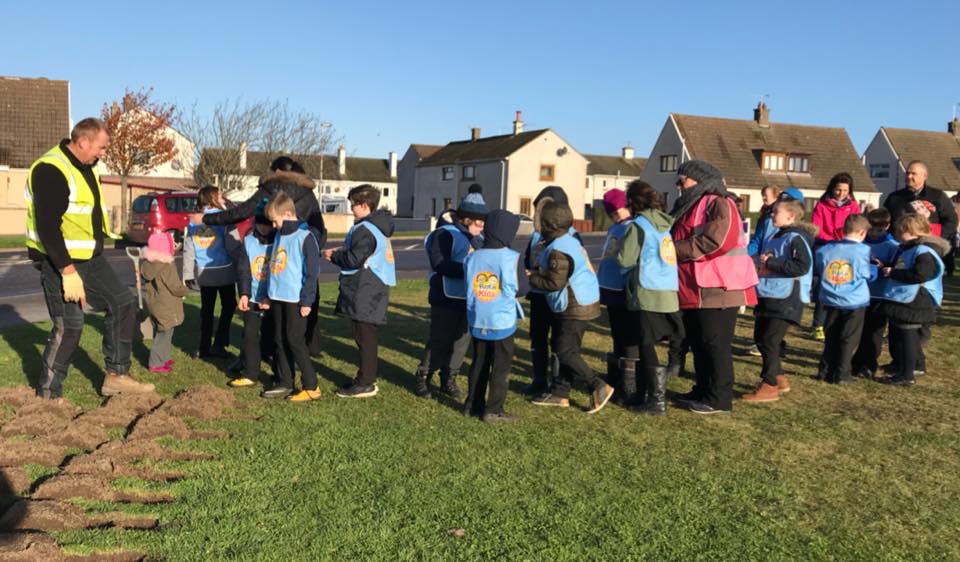 New Elgin RotaKids went all purple for a day recently supporting our Purple4Polio campaign. They had a dress down day, ran special Polio information assemblies and designed a superhero to fight the disease, The Eradicator.
They have raised £548.93 for End Polio.