Caroline Aherne - Life talk
Wed 7th February 2018 at 19.00 - 22.00
Caroline Aherne, who was inducted into the Rotary Club of Senlac in August 2017, spoke about her life at the meeting on 7 February.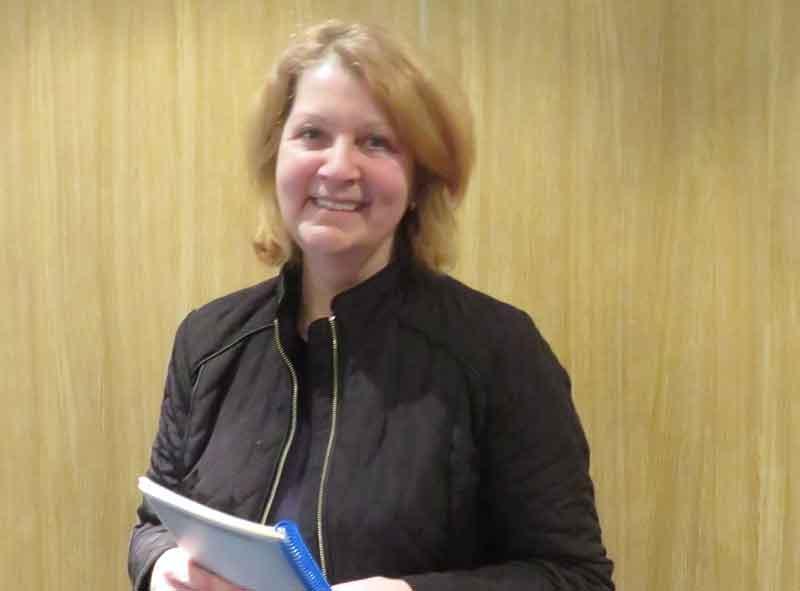 Caroline was born in London, brought up in Fulham and went to school in Hurlingham. When she was seven she became quite ill for a long time and was sent the Little Folks Home in Cooden Sea Road, her first taste of Bexhill, for recovery and recuperation She returned to London re-uniting with her two younger brothers and left school at the age of sixteen, "I felt I needed to put some money into the family." Her first job was with Barclays Bank, not her favourite type of work, where she stayed for two years. At twenty she met Patrick, her husband to be, who had taken over his father's business as a manufacturer and seller of sports souvenirs. As a result she attended many top sporting meetings at many famous venues but never saw one event! She was outside selling the souvenirs!
Patrick and she married and by then Caroline was working at Reed Employment where she was supervising hundreds of "Temps" employed to help with the flotation of public companies. Wanting to do more she and a colleague opened up their own employment agency which expanded to four west London offices. After a number of years the business was sold and Caroline elected to become a stay at home mum. About ten years ago Caroline and her family moved to Bexhill and nearly two years ago she set up a domiciliary care agency in the town. Caroline has two children, one at university and one in the later stages of secondary education.
Caroline who is a "Scam Champion" said, "I have been keen to help out and do things in the community and I believe with Rotary I can do this."