Motorfun 2018
Sunday 3rd June
Motorfun Sunday 3rd June 2018
Elgin Cooper Park
Bill Ross Convenor said
"Motorfun 2018 proved to be our biggest show yet with in excess of 360 private cars on display in show n shine as well as trade stands and motorbikes. A family fun day for all with a variety of entertainment, music, kids rides, activites, stalls, picnic and food area, marquee and prosecco bar. The weather was on our side and the community of Elgin and Moray were out enjoying all that was on offer.Thank you to the public, our Sponsors and the many Rotarians and Volunteers that made this possible."
Sponsors
Robertson were our main sponsor of Motorfun 2018.
Saltaire Security, Grant's Tent Hire, McDonald and Munro, Lossie Seafest, Moray Fire Protection, Moray Catering Equipment, GAP, Hendersons, Designed Graphics, Holy Trinity Church, Tesco, M&S, Glenmoray Distillery, Speyfruit Ltd, Royans, Keyline, 2K Customs, Darroch and Allan, Johnston Carmichael, S&D Harper, Johnstonsof Elgin, Royal Bank of Scotland. AM Details were main sponsor to Show n Shine Section.
Volunteer Groups included Police Scotland Youth Volunteers Moray and Scouts.
Show in Shine section - Winners
Show n Shine 2018 has been our biggest show yet! Wonderful display, thank you to all who came along.
Picture below winners of the Piston Cup, Cannonbawz.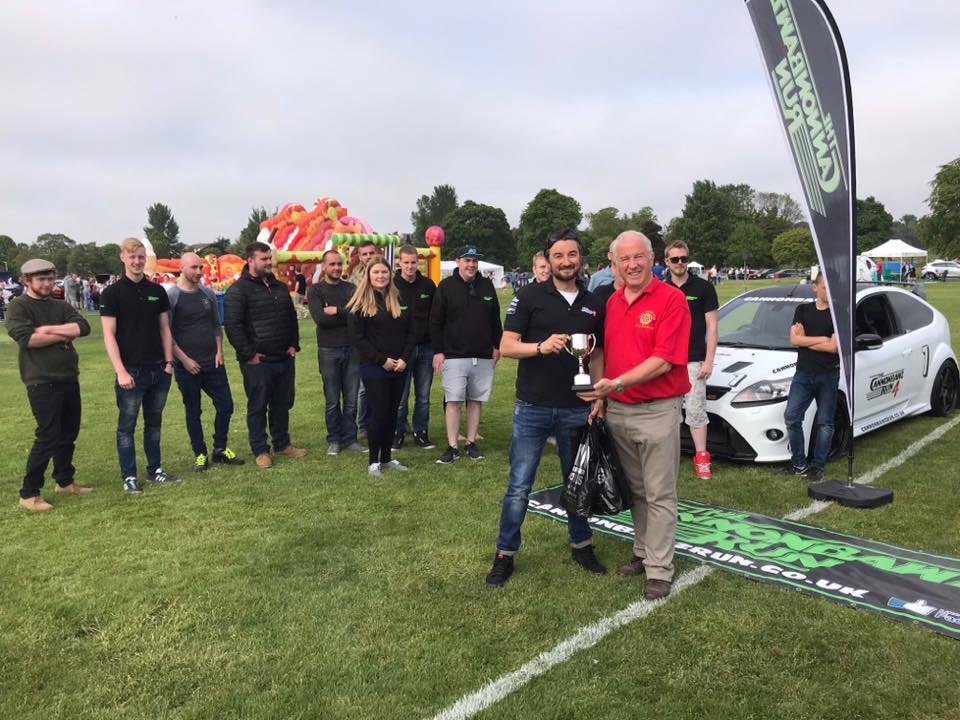 Best Group
Cannonbawz
Sponsored by Elgin Rotary Club & AMDetails
Best Individual
A J Aitken in Nissan GT.
Sponsored by AMDetails
Best Classic
Ian Wilson in Ford Anglia
Sponsored by 2K Customs
Best Engine Bay
Michael O'Conner in Ford Sierra Cosworth
Sponsored by SKS Coatings
Stalls
Fantastic array of stalls including charity, clubs, information and interactive.