Dinner and speaker at the Baron
Wed 26th September 2018 at 7.30 pm - 9.30 pm
Tonight we welcomed Adam Hunt to speak to us about his involvement in the RYLA ( Rotary Youth Leadership Award ) course at Brecon in July.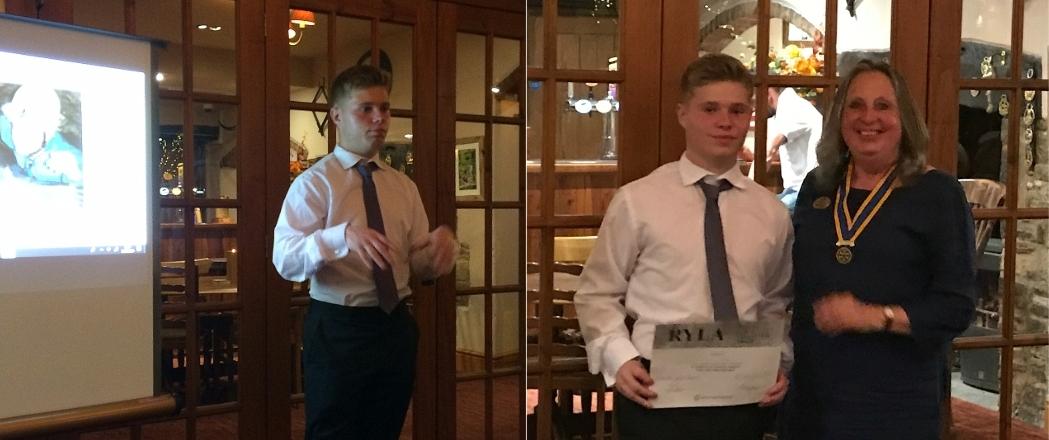 There were about 30 on the course, of whom Adam knew 3 others already through cadets. There was a good mix of personalities who gelled well; everyone completed the course. They were lucky with the weather which was hot and sunny throughout

Adam was picked to help lead a mountaineering event on Pen y Fan in the Brecon Beacons; learning what to do one day then putting it into practice the following day, leading a large group from the course.
He also enjoyed canoeing on the Brecon Canal, which also seemed to involve jumping in - though the water wasn't the nicest. He also did gorge-walking and a caving expedition, which involved going through obstacles called 'the Letterbox' and 'the Washing Machine' - both of which lived up to their names. His small group also won the raft building and testing exercise.
He thoroughly enjoyed the course and would recommend it to others