Our International Work
Our club is involved in international community projects, sometimes alone, sometimes in partnership with other Rotary clubs, or with other organisations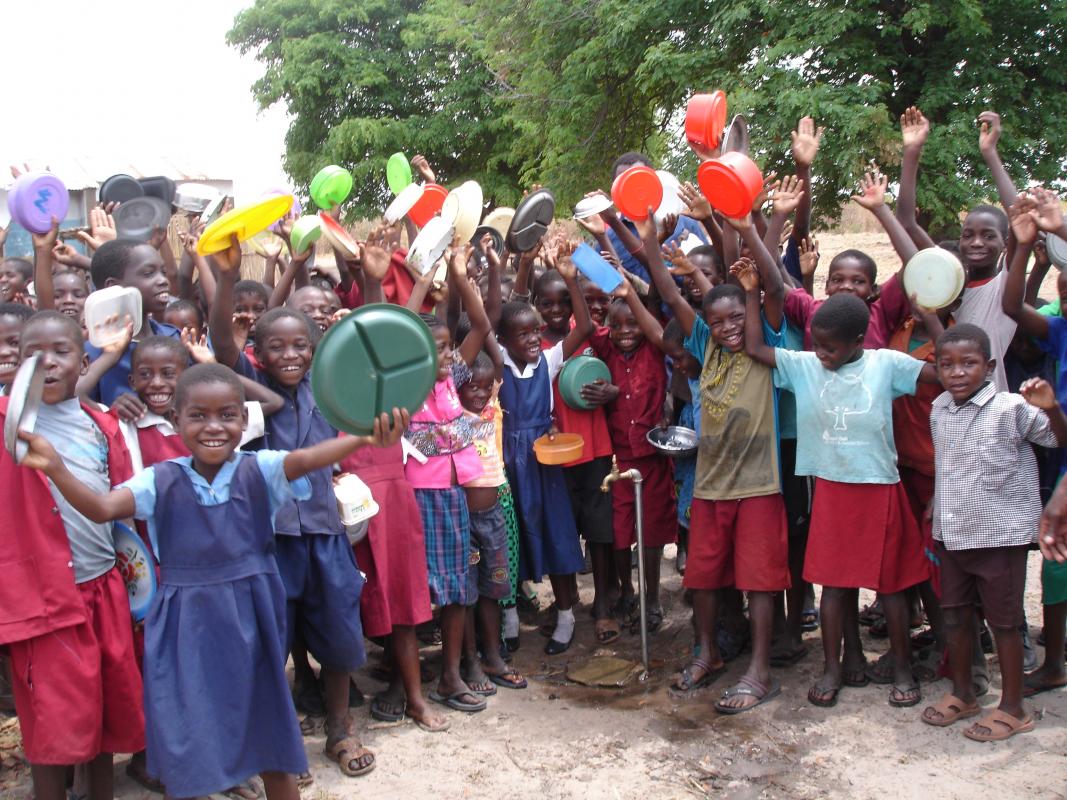 Above: A school in Western Zambia with a new well - we have supported Village Water
International Projects
Through Rotary international we have contributed to the End Polio Now campaign which in the last 30 years, and latterly with the support of the Bill and Melinda Gates Foundation, has eliminated polio in most countries of the world except three. We've reduced cases by 99.9% since 1988.
We have given grant support to Village Water to transform lives in rural Africa through safe water, sanitation and hygiene. See photograph above.
We have given grant support to the GEN initiative in its work to support a rural community in Rajasthan, India particularly supporting their literacy programme from unschooled adolescent women and with handicraft projects for women.
We have supported the Philippines Community Fund, now the Purple Community Fund http://www.p-c-f.org/in their work in supporting slum communities in Manila, Philippines.