Hatfield Rotary and Our Community
Rotary Clubs have several informal committees, one of which is dedicated to helping our local community. Each group has a budget which can spend monies raised by Club fundraising events throughout the year (e.g. Frost fair, Santa Run, Charity Walk etc).
The needs within our community are found both by direct liaison with the local establishments and also by getting feedback from our own members.

This year we have worked directly with Friendship House (Day Centre for seniors), where we have given our time (e.g. giving talks and musical events to those there, making small repairs and one of our members being Santa !). We have also provided financial help, e.g. extra treats at Christmas, help with building / repair costs etc.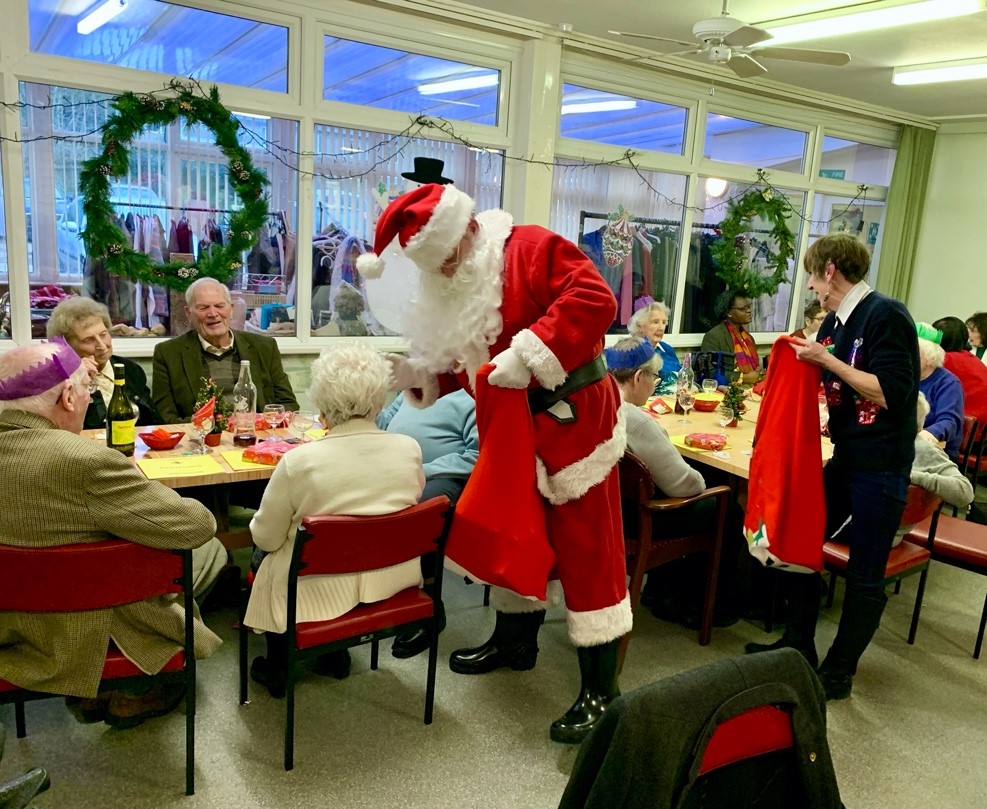 We have kept in close contact and helped with -
This year has been greatly influenced by the Coronavirus; which added hugely to the needs of local community stalwarts, including
Citizens Advice Bureau (CAB)

Council for Voluntary Service (CVS)
Needless to say, we also helped here…
We have also helped, as far as we were able, with our local Women's Refuge.