Mayaga Water Project February 2019 Update
In January 2019, work funded by the Rotary Club of Elgin and District 1010, started to construct a kitchen at Mayega Children's Centre and complete the standpipe project in the adjoining village of 2,500 people. The kitchen is now almost complete and 5 additional areas in the village now have access to clean piped water. The work has been completed quickly and has brought life-changing benefits to the community. This video shows villagers using one of the stand-pipes and expressing their thanks for this much needed amenity. Simple changes can make such a huge difference to the quality of life for these villagers.
A recent video taken in Mayaga
MAYEGA WATER PROJECT – UPDATE (August 2018)
The photographs below show the first crops of vegetables grown in the garden at the Mayega Children's Centre in Tanzania; part of the Mayega Water Project managed by Busega Scotland and supported by Elgin Rotary Club.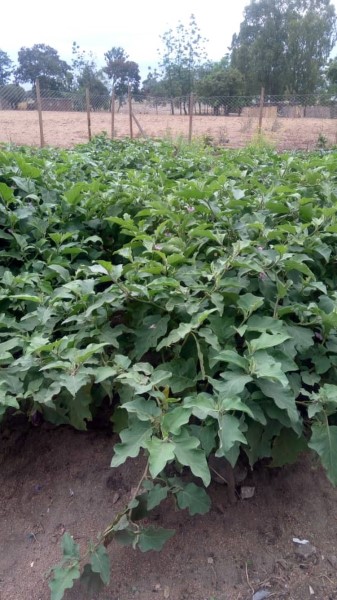 Project Commencement
In February 2018, the Mayega Water Project provided the village with reliable piped water, a scheme maintained by the local District Council. Having provided financial support to the pipeline installation, Elgin Rotary, in partnership with Busega Scotland, are now working to improve facilities and help make best use of the new water supply. Rotary District 1010 Foundation Committee have now offered the Elgin Club a District Grant of £3,000 towards the cost of building of a kitchen at Mayega Children's Centre, the provision of 5 standpipes, including one at the dispensary, and training in food hygiene and basic hygiene surrounding use of the new stand-pipes. The balance of funding for this work will be provided by Elgin Rotary Club.
The kitchen for the MCC, which accommodates 24 children, will enable food standards, food safety and nutrition to be improved, allowing the Centre to properly meet the needs of these children and give them a better start in life. The 5 standpipes will allow ready access to fresh water for circa 2000 villagers plus the village dispensary, and will, with training generate improved hygiene standards across the population. This initial installation will be used as a proving ground for the implementation of a wider water system and sanitation facilities covering the whole village and surrounding area.
We see the Mayega Water Project as a growing task that will benefit greatly from Rotarian expertise and improve the living standards of a growing number of people for years to come. Indeed, we regard this project as a seed from which to build on links with the Mayega community, and we see scope for undertaking a future Global Grant project here.