Southern Cotswolds Rotary Young Musicians Competition
Mon 31st December 2018 at 09.00 - 18.00
This will be the sixteenth year that the nine South Cotswold clubs facilitate this competition.
The Competition enables students who are up to the age of 17 on 31st. August 2018, who have attained Grade 6, to showcase to an audience in a non-threatening environment.
There will be 2 heats in January, with the final to be held in February.
There is a first prize of £300. With additional prizes for entrants. The closing date for entrants is 31st December 2018. Application forms and rules are available to download.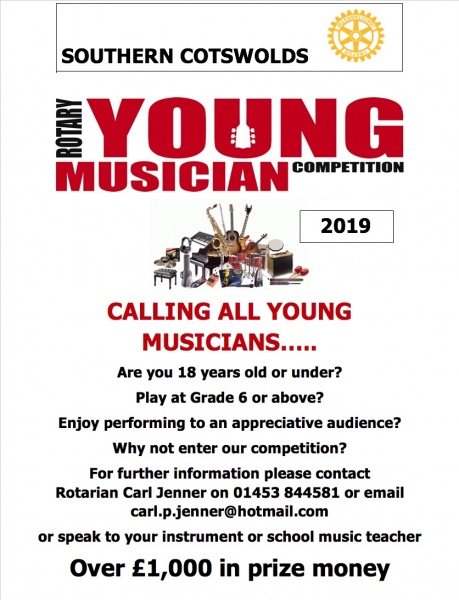 Download application form: SCRYM2019_AppForm_Rotary_Young_Musician2.jpg