Dementia Dog Project Thursday 23 May @ 18.00
Thu 23rd May 2019 at 18.30 - 20.30
Dementia Dog Project Thursday 23 May @ 18.00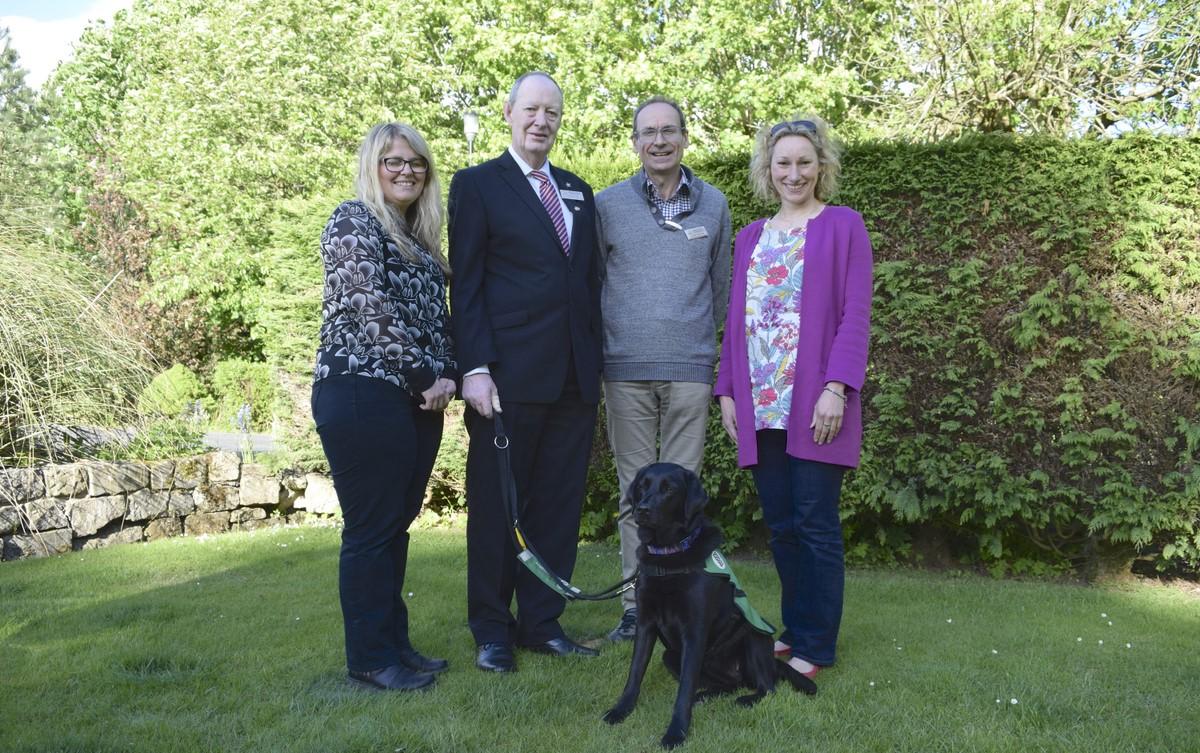 Dementia Dog Project Thursday 23 May @ 18.00
Fiona Corner and Kerry Gough from the Dementia Dog Project were made very welcome by the Club on Thursday, as was Ruby, a black Labrador, a (so-called) dementia dog. Fiona explained that the Project arose as a collaboration between Alzheimer Scotland and Dogs for Good, the aim being to explore ways in which trained assistance dogs could benefit those living with dementia.
Dementia dogs, she said, are given two years of basic training (in many ways similar to that of a guide dog), with a final period tailored to the specific needs of someone living with dementia. In 2012, a pilot programme based in Angus involved the placement of trained dogs with three families where a member had been diagnosed with dementia. The assessment of this pilot was very positive with demonstrable gains on the part of the person diagnosed with dementia by way of greater physical activity, a renewed sense of purpose, and more confidence in social interaction. Given this success, the Project is now expanding to provide each of eight families located across Scotland with a trained dog. Following the placement of a dog, each family will receive on-going support from the Project team to ensure that the training of its dog matches specific needs.
The Project has also launched a further initiative called Assistance Dog, a three-year pilot project started in 2016, to examine how regular, short-term engagement with trained dogs can benefit those in the early to moderate stages of dementia. Feedback from this has already demonstrated that this initiative produces similar benefits to those obtained with the Dementia Dog Project.
Kerry then gave a short demonstration of the versatility of Ruby's capabilities. Working with a Club member, Peter Farr, Ruby showed how she was able to help with the removal of clothing, the collections of objects – in this instance a glasses case – and the fetching of a medicine pouch in response to a timed alarm.
Giving a vote of thanks, Audrey Cooper, Speaker's Host, said how impressed she was with the capability of Ruby. She was sure members wished the Project every success in the development of this important initiative.