Speaker Meeting, 6.15 for 6.30pm
Mon 1st July 2019 at 6.30 pm - 8.00 pm
Speaker: Club President Robin Elliott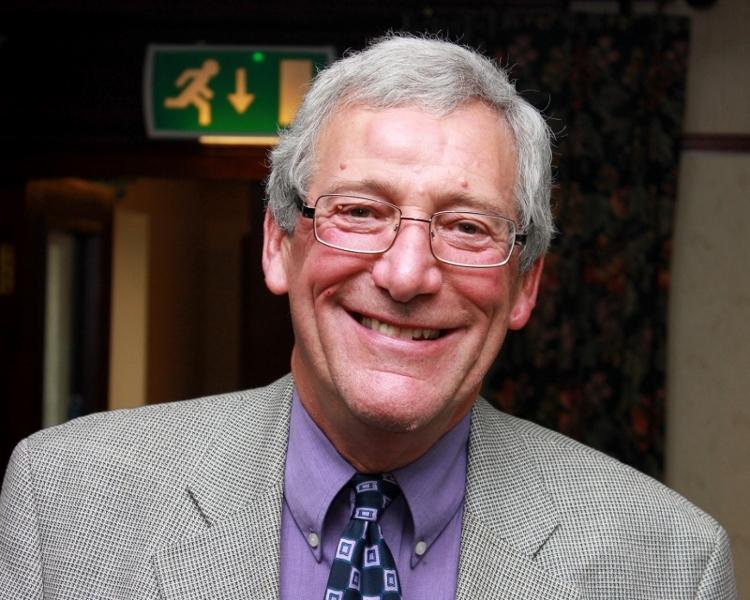 Club members please log in for more information.
Unfortunately the speaker scheduled for this meeting was unable to come because of a close family member being seriously ill. How would our brand-new President fill the time this had created? The answer – he would give us his "My Rotary" talk – "you've heard "My Job" talk," he said
He began with something Albert Einstein said: "If you want to live a happy life, tie it to a goal, not to people or things." To all intents and purposes our President appears to enjoy a very happy life, so what goal has he tied himself to? We can only speculate but perhaps it's to be a Rotary President.
In 1996 Robin's employers, Barclays Bank, offered him a promotion which necessitated a move from Torquay to Barnstaple. It wasn't long before one of his new customers introduced him to the Barnstaple Rotary Club and Robin joined it in April 1997. It was a lunchtime club with about 58 members. One of the more interesting fund-raising events it organised was a Cow Pat Fun Day. (Such fun I'm sure). Unfortunately, an outbreak of foot and mouth disease put an end to it.
By 2001 he was President of the Barnstaple Club and as that Rotary year came to an end in June 2002 so did his Barclays Bank employment. Robin retired. Not yet ready for his slippers and pipe he began a completely different job by becoming a Health Centre Practice Manager in Newton Abbott. Consequently, come 2003 Robin and Cherrie were living in South Devon again and before long Robin joined the Rotary Club of Dartmoor Vale.
Some of that Club's fund-raising ruses included a Darts Marathon and Beer Festival. Also a number of sponsored runs varying in length from a full marathon to a 6k Fun Run, all on the same day. The day attracted some 1,000 runners in total.
10 years on Robin fully retired and he and Cherrie moved to Cheshire where he joined the Northwich Vale Rotary Club. This Club also ran a Beer Festival (is there a pattern developing here?) and this festival lasted for a whole 3 days!
In 2016 this now fully committed Rotarian and his wife moved to Swindon and looked around for another club to join. Thankfully for us he chose Swindon North and, hey ho, he finds himself a Rotary President once again. Well done Robin, and thank you for choosing Swindon North.