Speaker Meeting, 6.15 for 6.30pm
Mon 17th February 2020 at 6.30 pm - 8.00 pm
Speaker: Gaby Clark, St Francis School Apiary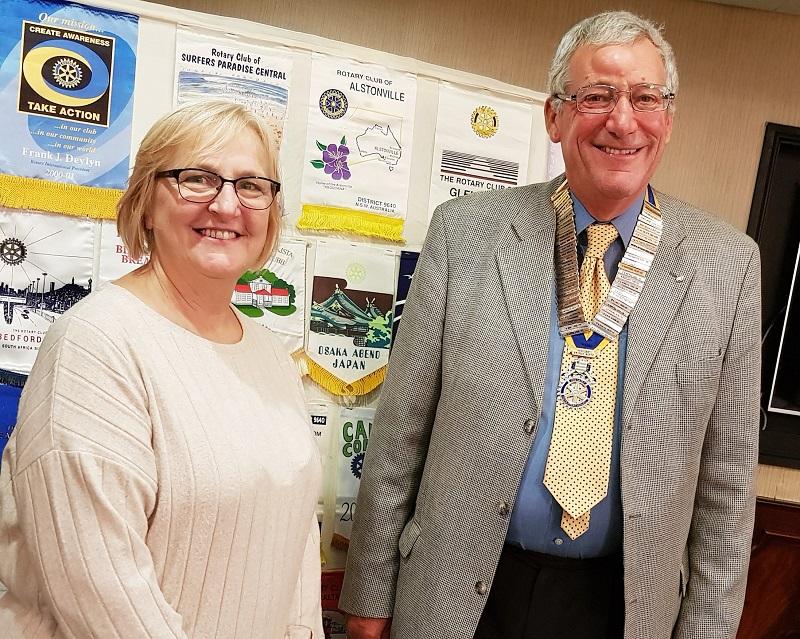 Club members please log in for more information.
Gabby Clark is the Administrator of St Francis School in Taw Hill, Swindon.
This is a summary of her talk.
"In June 2015 a swarm of Honeybees arrived over the school and settled in bushes near the main gate. I was tasked with getting them to move on before the parents came to collect their children. I found the bees fascinating, it was the first time I'd been up close to so many, and I was surprised at my courage and how calm the bees were.
That was how it started; I was hooked! The School must have an apiary.
Luckily we have a Headteacher who doesn't say "no" immediately and she suggested I do some research. I did a day's taster session at Swindon and District Beekeepers Association to find out more. I returned to school very excited and probably bored everybody with my enthusiasm!
We have a "forest area" at the School where the children spend time each week. There is a vegetable patch, a mud kitchen, a fire pit and an orchard. In the orchard there are plum, pear and apple trees producing an abundance of fruit. The children pick the fruit and learn how to cook it.
The PTFA agreed to fund the initial costs of an apiary and some members of the Swindon Beekeepers Association gave us donations. One sold us his frames and equipment at a bargain price. The PTFA donation enabled us to purchase 12 bee suits and gloves so we could take the children into the Apiary if they wanted to. But we were keen for them to be able to come and watch the hives without always being suited up. For that we needed a viewing shed with large windows. A friendly builder did the work for us free of charge, we only had to buy the materials.
The bees were installed at the school on 27th May 2019. Up until this point we had kept the project quiet and only a handful of parents knew about it. We didn't want to worry people unnecessarily or attract the wrong type of attention before the bees had a chance to settle. We messaged all the parents and waited for the backlash. Instead we had nothing but praise and, later, a steady stream of buyers for the honey.
Some of the teachers and staff have become knowledgeable and comfortable enough to be around the hives and the bees. Every lunch time the children come in to look around and ask questions. Myself and other members of staff are there at all times.
The School now has a beekeeper's club – twelve Year 5 and 6 students help with the hive examinations, record keeping and the honey extraction and bottling. We did not expect a huge harvest in the first year but the gardens of Taw Hill supplied our bees with a rich diversity of pollen and nectar, and we were amazed at how much we had. We are hoping to use the excess wax to make "bees wraps" and candles."

St Francis Church of England Primary School website