CLUB MEETING - A REPORT ON THE VTT - AUSTRALIA 2019.
Mon 11th November 2019 at 7.00 pm - 9.00 pm
Our own Rotarian Ann Wells will tell us all about her eecnt VTT visit to Australia.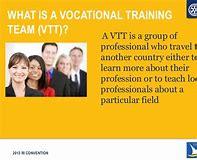 Subject:.
District 1180 Vocational Training Team visit to Australia 2019.
Speaker

Rotarian Ann Wells.
For information on what Vocational Traing Visits are all about click on the link:
facts_about_vocational_training_teams_en_1.pdf
Club Officers of the Day:
Registration Officers: Peter Woods & Ray Wong.

Speaker Host/Vote of Thanks: Joy McEvoy.

Thought for the Day: Gwyn Jones.