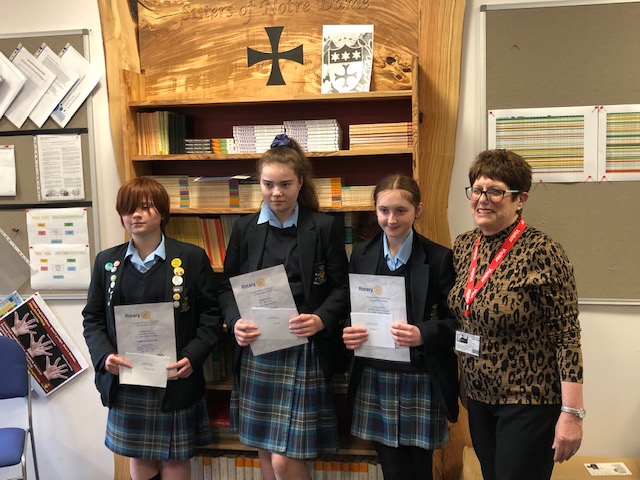 43 Students from St Hilda's, Notre Dame and SFX took part in our annual competition. They were asked to compose a piece of prose or poetry on the theme of 'Environment'.
The standard was extremely high and the judges had real difficulty in choosing winners and runners up in the two categories. We had readings of the successful compositions.
An inspiring evening via Zoom took place on 28th March when many members read out the winning entries. A few days later, at the schools, Joy presented certificates for all students who took part and prizes for winners and runners up.