Club Assembly Proposals June 2019
A copy of the proposals submitted by the President Elect for 2019/20 at Club Assembly June 2019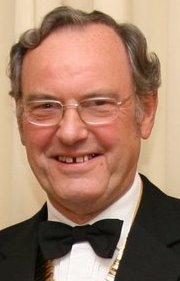 ROTARY CLUB OF CHELTENHAM NORTH
CLUB ASSEMBLY PRESENTATION NEW CLUB 6TH JUNE 2019
BY PRESIDENT ELECT DR. MICHAEL ROUSE
INTRODUCTION
Fellow Rotarians,
I wish to present my vision and observations for the Rotary Club of Cheltenham North, before taking office as your 48th President on 4th July 2019.
I appreciate it is an honour and indeed a privilege to become President of this Rotary Club, however I did not expect to be asked to perform, a second term of office. I have been a Rotarian since 2007 and was your President in 2011-12, our 40th Anniversary year. At that time, we had 34 members including 8 ladies. We now have 52 members including 16 ladies.
Our society has changed dramatically within the past few years and I must congratulate President Beth on the induction of so many new members. Members joining our Club now are usually retired men and women – no longer do we attract younger persons still in gainful employment who are able to bring workmates and clients to the fold. Their firms and businesses used to be able to provide sponsorship. Social and society changes have been responsible for this change. However, in my humble opinion, the atmosphere in this Club now is so much more positive on all fronts. We enjoy our fortnightly meals at the New Club which I personally think is a good venue in many ways. An impressive Regency Building with adequate parking in the centre of Cheltenham. The manageress Lin and staff lead by James are always very pleasant and very helpful. Perhaps the quality of the Carl's meals has even improved since Michael Jones has joined the Club!! Although the shape of the dining room is not ideal and a lift would be helpful, we need to find a suitable location for the few larger functions, I have no hesitation in recommending this venue for the coming year. To find an alternate venue for partners evenings is very difficult and the cost is usually prohibitive. However, I have booked the New Club evenings for the next 18 months, and I have booked venues for the 4 partners evenings, 2 at Lilleybrook and 2 at Prescott.
I must thank our extrovert, amusing and ebullient Past District Governor Richard Purdon for all his help and suggestions regarding some of the changes I am proposing for our Club. I believe they are in line with Rotary Ideals. Richard reassures me that he will continue to use the changes next year when he becomes our next President.
Format for Evenings Duty Rotarian
Many members will be asked to be Duty Rotarian for the evening at some time. They must be available from 6.00pm to meet and greet the Speaker. They need to provide a grace and give a vote of thanks. I will continue to use the protocol for the proceedings that has been used during the past few years.
Next, I would like to turn your attention to organisation and some minor changes which I propose for my year. Firstly, I wish the Council to consist of fewer numbers, hoping to make it more efficient and not to discuss items which will be covered in the Business Meetings for all members to comment. The role of the Council is considered to be advisory and to make decisions on items referred by Committees and Members and to make proposals on these and other Club matters. I stress again the Council is purely advisory to the Membership.
I am extremely pleased to say that Andrew has agreed to be my secretary – a very loyal efficient helpful supportive member of the team. Also, I am very fortunate in my favourite male model and creative accountant John Smith has agreed to remain as Treasurer. These two posts are vital to running an efficient Rotary Club. Thank you both for your support.
I was appointed Archivist two years ago and I have managed to collect some past records. However, if any more senior members of this Club have any relevant literature or photographs relating to this Club, I would love to have them. Hopefully I will be able to help produce a reasonable programme for our 50th Year Anniversary in 2011-12.
I have suggested a Club Service Committee which will be chaired by the President Elect, which this year is Richard Purdon. This Committee covers all matters of Club Administration and is listed in alphabetical order.
I would like to comment on one or two topics.
Attendance will again be dealt with by Mike Bone, Shirley and Roberta. They will assume you will attend unless you actively cancel, e-mail on website. If you do not attend without notification, you will be charged for the meal.
Gill will again produce the Bulletin monthly so please provide some information on any event which you believe will be of interest. I will try to provide a few photographs to accompany the text if possible.
Compliance Officer is the new title which I have been told to use and is taken by John Phillip and who will be responsible for Health and Safety, Protection and GDPR.
The Educational Visits will again be organised by Sally Whittal and the Social Visits by Janet Keenan. I understand they already have some suggestions of interesting events, so I do hope members will patronise them, as they take considerable work organising them. Janet has proposed to arrange another Garden Party this year, so please note the date in August when confirmed.
A very important part of our Rotary Club is enjoying ourselves.
A new Membership Committee this year will be, John Phillip, Mary-Ann Rust and Peter Watson.
The Rotary Club Programme is the responsibility of Nigel Gilhead. I know he would appreciate any suggestions you might have for a suitable speaker. Please help him if you are able to do so. We would like to find a variety of interesting speakers on a wide range of topics to stimulate our little grey cells and broaden our education.
Julianna Rose has recently joined this club and is already making positive contributions being helpful with Public Relations, Animal Magic with her dogs and her enthusiastic help with End Polio Now.
I am indebted to Kevin Gwilliam for arranging the Sports events of Skittles and Boules.
Welfare matters which this year have taken up much time, compassion and understanding are overseen by Shirley and Beth.
Lastly in this section a huge sincere thank you to Clive O'Gorman who with some help from Mike Bone has transformed our Club Website. I am sure you will all agree how wonderful it now is and has so much more, up to date information and photographs of many events. He must adjust the information on the website daily, to keep all the information relevant and recent. Thank you, Clive very much indeed and may I take this opportunity to ask all members to try to access this Club Website. Anyone with any problems, please give Clive a call. Also, a big thank you to Rosanne who is producing a comprehensive standard booklet for all members, which I am sure we will all find useful.
Next, The Outside Club Activities with be the responsibility of the President Nominee who for my year will be Geoff Fox. His responsibility will cover Community and Youth, Fund Raising Activities, International Committee, And Foundation.
Please let me comment on these areas in a little more detail.
Firstly, Community with its Chairman Anne Wilson, who is rightly concerned that her committee will get overloaded with demand for services in this category, especially with the Youth element which may need appreciable help. I have strongly advised Anne to take on those things which she is happy with and are possible with the limited available help. She must be prepared to ask members for help with several projects to make them successful. She is very keen that some strong young men join her committee to help with some of the more arduous projects.
Help may only mean one's time and does not necessarily involve cost.
Secondly, the Fund-Raising Committees remain with the same groups of Rotarians who were so successful last year. It has been decided that members can be promoted within the group as necessary, however, continuity has produced great financial success so that we are able to give to the less fortunate members within our society locally. However, all members will be asked to attend and help at these important events. Please note the dates in your diaries of these important fund-raising events so that you will be available to help.
Giving your time to volunteer is as valuable as giving your money
Thirdly, the International Committee, a well -established group of Rotarians who will take 25% of our available charitable monies for School in a Bag, Solar Aid and Shelterbox. Other projects may be considered if funds allow and I expect them to approach Council for approval during the year. This group also pleads for more manual help with their events.
Fourthly, Foundation which has been a source of concern in this Club in recent years. However, Richard has been joined by two new members Tony Pawley and Julianna Rose and they will make a new approach to problems such as End Polio Now to which we can all agree is worthwhile. Polio is still present in Nigeria, Pakistan and Afghanistan.
New Titles for SVP and JVP.
The purpose of placing President Elect and President Nominee being responsible for the two major groups of activities is that it will in the future, give a candidate the experience of what our Rotary Club does before taking the President's office themselves. Sadly, at present our New President, The President Elect, and President Nominee have all been President's in previous years, so we need members to shoulder the responsibility for the future of this Club and search their consciences and not actually refuse to take on some important role.
However, I would like the Committee Chairmen to nominate a person responsible, if for any reason, they are unable to take the Committee Meetings or unable to make a presentation at The Business Meetings. I do hope all members will find some Committee or project to become involved in on a more regular basis. To facilitate this new arrangement, I have already selected dates for the Council and Business Meetings for my year, which you will find in the New Club Booklet and on our Website.
Honorary members
Sir Henry Elwes
Dame Janet Trotter
Alex Chalk, our local MP
Nick Chivers, Knight Frank Estate Agents
Trustees New appointments this year
John Phillip, Richard Purdon, Michael Rouse
Continuity Committee The Continuity Committee was reconvened this year and further
Meetings will be arranged in my year, dates to be announced.
This Committee will attempt to make provisional arrangements
for the well-being of this club for the future.
Committee to propose Paul Harris Awards
President Michael Rouse will convene
A Meeting of All Club Paul Harris Fellows.
One meeting to be held towards end of my year, May?
To select any members worthy of this award.
Ladies that Lunch I am most grateful to Jill Fox for agreeing to continue to arrange
these events.
I have asked Jill to invite the Ladies that Lunch and Rotarian Widows
To the four Partners Evenings already booked for my year.
Partners Evenings 29thAugust, 31st October 30th January 30th April
Two at Lilleybrook and two at Prescott.
We should honour our ladies and guests, as they always make a great effort for our meetings to look their best.
I would like to request all male members, please to wear Lounge Suits and Ties on Partners Evenings
Important Dates 4th July Hand over at New Club
9th September Visit of DG Judy Powell
23rd- 26th September Portsmouth Visit
5th December 2019 Christmas Dinner
Lilleybrook Golf Club Black Tie plus Regalia
17th December Annual Carol Concert Ladies College
13-15th March 2020 District Conference, Weymouth
Presidents Charities
I have pondered over this matter for some time. As many of you know that I was a Local G.P. for some 35 years and I have seen at first hand, many of the less fortunate in our society. Some are more deserving than others and decisions are very difficult to make. I have been surprised how many wonderful local organisations do a marvellous job in our Community and I have never heard of them until their presentation to our Club.
I feel that we collect monies from the local community and perhaps we should look towards individuals or small organisations living locally who would benefit from a small injection of capital. How best to make the distribution of funds? Any suggestions would be helpful.
We only have some £20,000 to distribute.
25% goes to International.
A sum for the Major Charity. I have decided that I would like to support Marie Curie as I have personal knowledge of their good work in terminal situations in people's homes, allowing people to die peacefully in their own homes surrounded by their loved ones.
Rotary Foundation/Charities. Linc.
Remainder to local individuals and organisations.
The Wine Festival makes a large sum of Money and the Wine Committee feel it is very important to have a major charity for this event. To date we have supported medical charities, Macmillan, Sue Ryder, Prostate Cancer and Retina UK. So, Marie Curie will be supported this year.
Advertising Policy
We should advertise Main charity and Rotary Charities on all advertising literature and banners. This will give us flexibility in distributing funds to organisations and individuals.
LINC, Leukaemia and Intensive Chemotherapy Fund
I thought I must just mention LINC. For the benefit of new members an explanation is required. Many of you already realise that my wife Gill created and runs the local cancer support charity LINC which she started some 21 years ago. It has been very successful raising nearly 7 million, so far for the local NHS Trust. Several fund -raising events have been arranged so that Linc and Rotary benefit from the profits. There are certain advantages for Rotary when we use the immense charity knowledge of Gill, her contacts and her staff in helping to arrange some events. We benefit from help producing, Tickets, Brochures Programmes and Banners. This association will continue in my year, as I could not function without the help of Gill and her staff. The main reason for adding her name to the Council is so that she will be able to give immediate help and advice with any projects which are suggested by the committee chairmen.
DIALOGUE with 3 other Cheltenham Clubs.
I would like to take this opportunity to thank, on your behalf John and Beth who have taken on this onerous task. Negotiations with the three other Cheltenham Clubs has always proved quite challenging in my experience. However, some progress has been made to find projects for these Rotary Clubs to join forces. Just to remind members that we will be expected to celebrate 100 years of Rotary and also attend the 100 Anniversary Celebration of the Cheltenham Club. And then, don't forget in 2021 – 22, we celebrate 50 years. We all will await developments of this difficult dialogue.
SUMMARY
Finally, I do hope you will approve of the changes I have made in line with Rotary Policy. We can all continue to enjoy the convivial atmosphere at our fortnightly meetings, and I hope you will all help when possible with the fund-raising events throughout the year.
Thank you for your patience and attention throughout this presentation.
The protocol is now to ask Assistant Governor Anne Bartholomew to add her comments.