Craig Mair Face to Face July 25 @ 18.30 Westlands Hotel
Thu 25th July 2019 at 18.30 - 20.30
Craig Mair Face to Face July 25 @ 18.30 Westlands Hotel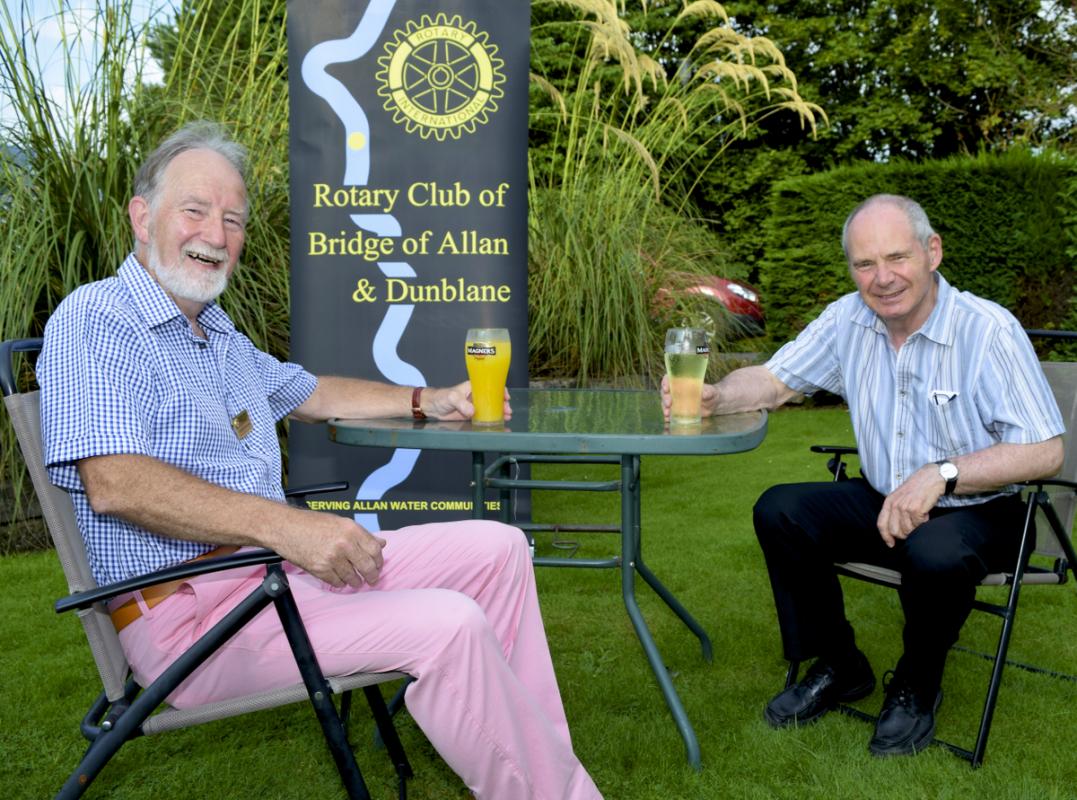 Craig Mair Face to Face July 25 @ 18.30 Westlands Hotel
Face to Face of Craig Mair
It is a tradition in Rotary that new members are invited to give a short, informal talk (a Face to Face) in which they outline some aspects of their background and share some of their experiences. On Thursday, it was the turn of Craig Mair, already well known to Club members through the regular involvement of his ceilidh band, The Skelpit Lug, in the entertainment given annually by the Club with Interactors from Queen Victoria School for senior citizens from Dunblane and Bridge of Allan.
However, it was on his career as a teacher that Craig focused, regaling the members with a series of amusing incidents from all stages of his career. Craig's first appointment in 1972 was to Falkirk High School as a history teacher. That was the second year of the transition to comprehensive education in Scotland. With Craig that year, there were 25 teachers starting their careers in the school. They were all given the first comprehensive classes on which to cut their professional teeth. It was, Craig admitted, hard work with, in some instances, a struggle to keep ahead of the class, but also with a lot of humour.
Throughout his career, Craig was very active in sport, coaching football, rugby and cricket. But it was in the matches where teachers were persuaded to play school teams that many laughs were to be had, mostly at the expense of the teachers.
A move to Graham High School started his publishing career. Following his negative judgement on a draft textbook sent to him by the publisher, he was invited to show what he could do. The result was an outstanding success.
Craig's move to Wallace High School as Head of History was to be his longest posting, lasting 29 years. During that period, in addition to his teaching career, he was involved with Scouting and with Children in Need. It was also a time where his interest in writing blossomed, with his Bridge of Allan – A History a major achievement.
Past President John Kilby congratulated Craig on a very entertaining Face to Face that had clearly been much enjoyed by members.