Relay for Life - Candle of Hope
The first Cancer Research UK Helston Relay for Life will be run on 13/14 June 2020. We are organising the Candle of Hope promotion and the event on the day,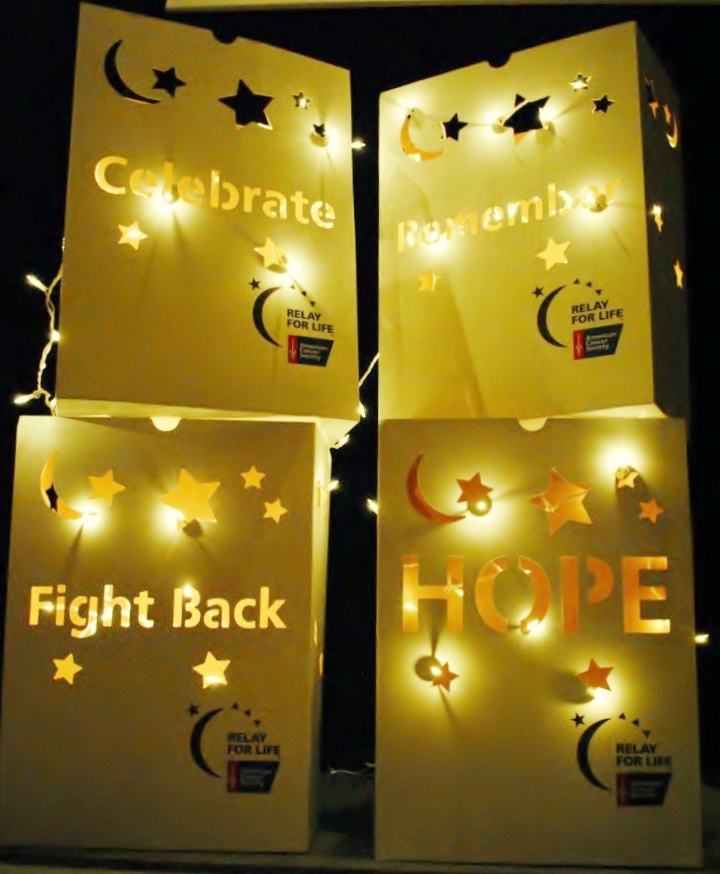 Cancer Research UK Relay for Life will take place in Helston on 13/14 June 2020. This event is run by Cancer Research UK to enable people to Celebrate, Remember, Fight Back and have Hope, and we are running the Candle of Hope part of the event.
The Candle of Hope ceremony will see candles lit all around the lake in Helston's Coronation Park at dusk on the 13th. Our target for this first event is 1,000 Candles.
If you would like to dedicate a candle please click on here and this will take you to our donation page on the Cancer Research website. Make a donation (suggested minimum £5), Gift Aid it if you can and enter your dedication in the message area of the donation form. We will write your dedication on the candle bag and place it by the lake for you.
Cancer is happening right now, which is why we're fundraising right now for Cancer Research UK. There's no time to lose!
Donate to our page today and help bring forward the day when all cancers are cured.