Speaker Meeting (Zoom), 6pm
Mon 5th October 2020 at 6.00 pm - 7.00 pm
Speaker: Natalie Levin, Philanthropy Manager, Youth Adventure Trust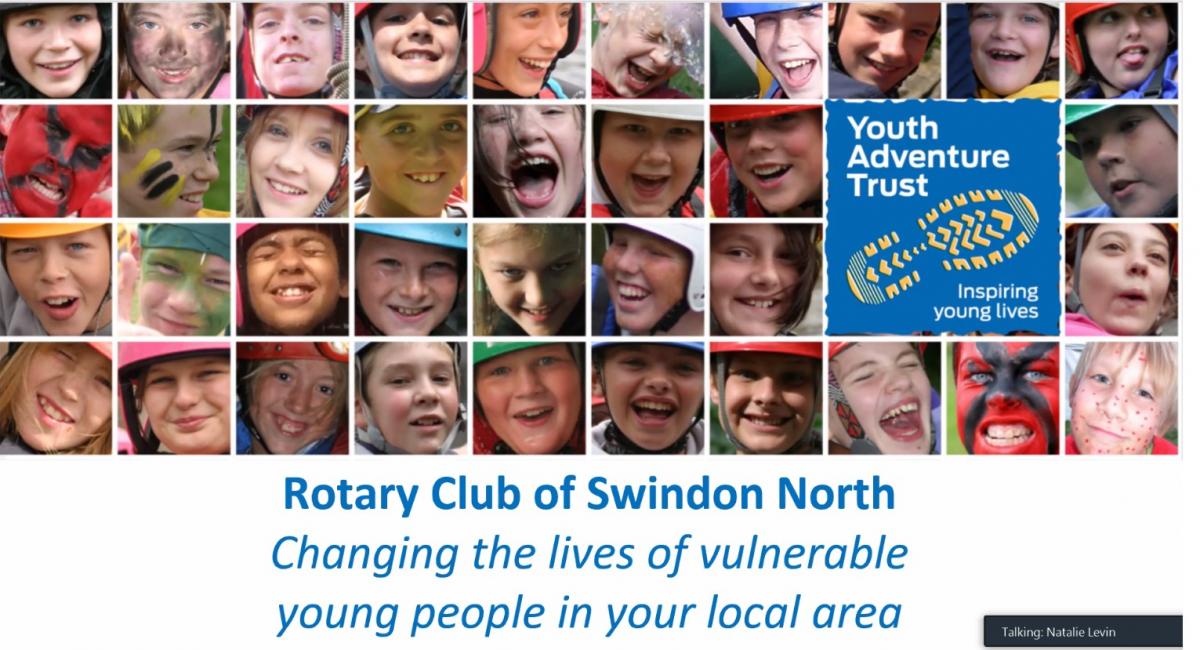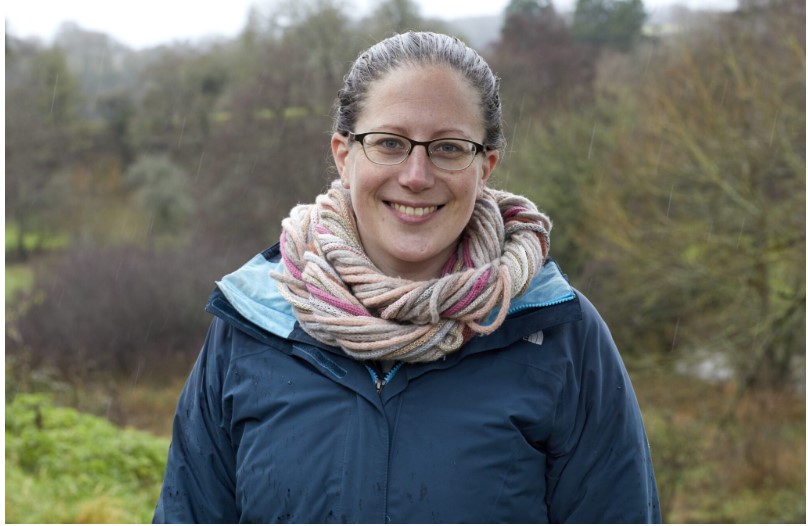 Natalie Levin
Email: natalie.levin@youthadventuretrust.org.uk
Tel: 07944 666412
What does the Youth Adventure Trust do?
The Youth Adventure Trust (YAT) helps vulnerable young people from Wiltshire and Swindon aged 11-16 years old unlock their potential and lead positive lives in the future. The Youth Adventure Programme, which spans 3 school years, is a genuinely life changing opportunity, giving young people the chance to build resilience, develop confidence and learn skills that will last a lifetime.Up to 360 young people a year are given the opportunity to develop these key skills through the challenge of outdoor adventure. The YAT supports each young person to build on their personal strengths through our individualised support and feedback, enabling them to become reflective, see their abilities and challenge themselves to develop in the ways which will help them in the long term.
What is the YAT doing during Covid-19?
It is providing

A safe online space for vulnerable young people to share their worries and concerns, to build their resilience, and to have fun with games and quizzes.
Online virtual mentoring: for our most vulnerable young people, now with additional group calls to rebuild positive friendships
Virtual coastal camp: different themed challenges over 3 days
Summer of adventure: Weekly challenges to keep young people positively engaged and build their resilience
Thrive Award: volunteering, challenge and creative elements
Back to School Bingo: prepared them for their return to school
In our Community
66 young people have been mentored in 334 sessions by 27 volunteer mentors
20 young people completed at least 1 line in the Back to School Bingo
60 young people completed the Thrive Award
Looking Forward, the YAT hopes to resume activity days in October (subject to Government restrictions) and restart the Adventure Programmes in 2021 (subject to funding)
How can we help?
Consider pledging to fundraise for a young person's programme place next year
Each place on a programme costs on average £3,600 (see pie (£) chart image)
Volunteer as a mentor
Listen to an inspiring adventure speaker online.
The first speaker is on Thursday 15th October at 7pm "When things don't go to plan" with Alastair Humphreys
Alastair has been on expeditions all around the world, travelling through over 80 countries by bicycle, boat and on foot. He was named as one of National Geographic's Adventurers of the year for 2012. You'll also have the opportunity to ask Alastair a question about his adventures!
Click here to register for the talk "When things don't go to plan"