Speaker Meeting (Zoom), 6pm
Mon 9th November 2020 at 6.00 pm - 7.00 pm
Speaker: Rotary District 1100 Governor 2020/21, Chris Firth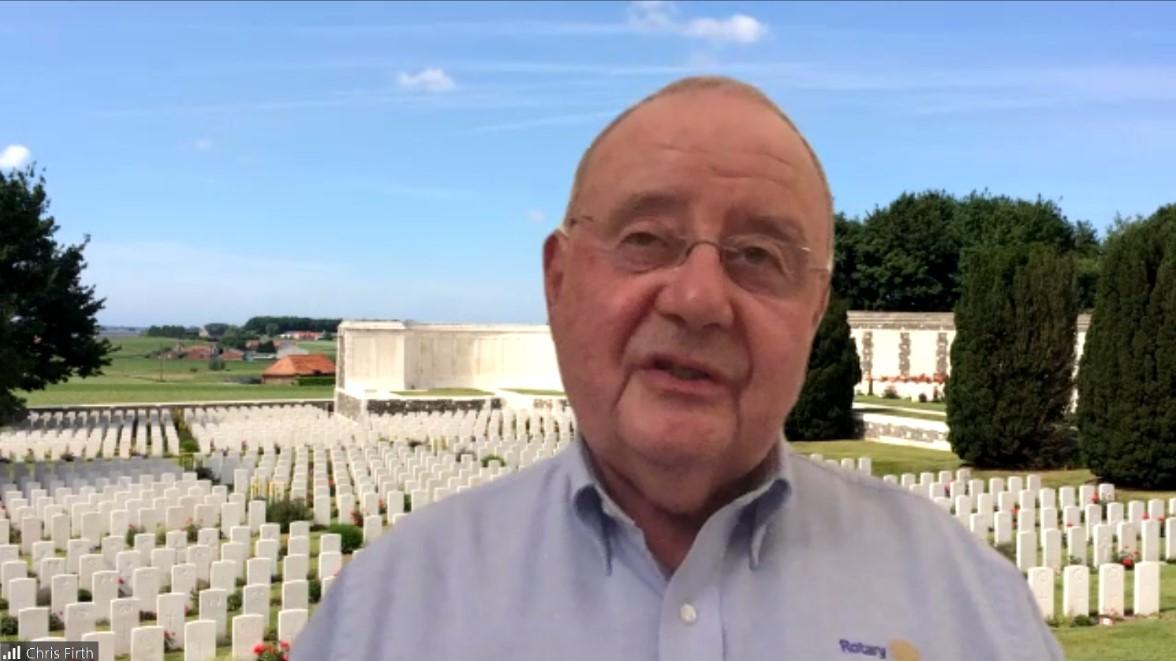 Is it possible to summarise a 6,000 word* joint presentation in less than 250 words? I'll have a go.
DG Chris Firth (Rotary Club of Royal Wootton Bassett & District) wants us to consider where we as a Club are now and where we want to be in the future. We should ponder 3 words, he said, change, collaboration and communication.
Change. Due to Covid the pace of change that Rotary is undergoing is like nothing ever seen before. Some of the changes are good and we may want to continue with them in the future.
Collaboration. Clubs should share and do more together and an umbrella website, or a "landing place", covering all the Swindon clubs would be a good idea worth pursuing.
Communication. Rotary is extremely poor at promoting itself. We must improve our PR and learn how to use social media to our best advantage.
At the conclusion of his 40-minute talk the DG invited his "virtual chauffeur" to say a few words so for a further 5 minutes or thereabouts Nick Parker informed us of all the many events and initiatives that the RWB & District Club is doing whilst normal meetings are suspended.
Finally, the DG had some news of interest to us. Sadly, he said, our former member, PDG Peter Hayman, was admitted to hospital last week following a fall injuring his head. He has been discharged today and is being cared for at his home by Denise. Secondly, Lynda Morse (E-Club of West of England) is to be appointed Assistant District Governor for the Greater Swindon Area.
Done it, 244 words
*Do the maths – apparently an average speaker talks at the rate of 130 words per minute