Pinner St George's Day celebration
Sun 23rd April 2017 at 12.00 - 17.00
Celebrate St George's Day with entertainment in the High Street and "Ye Olde Wheelbarrow Race"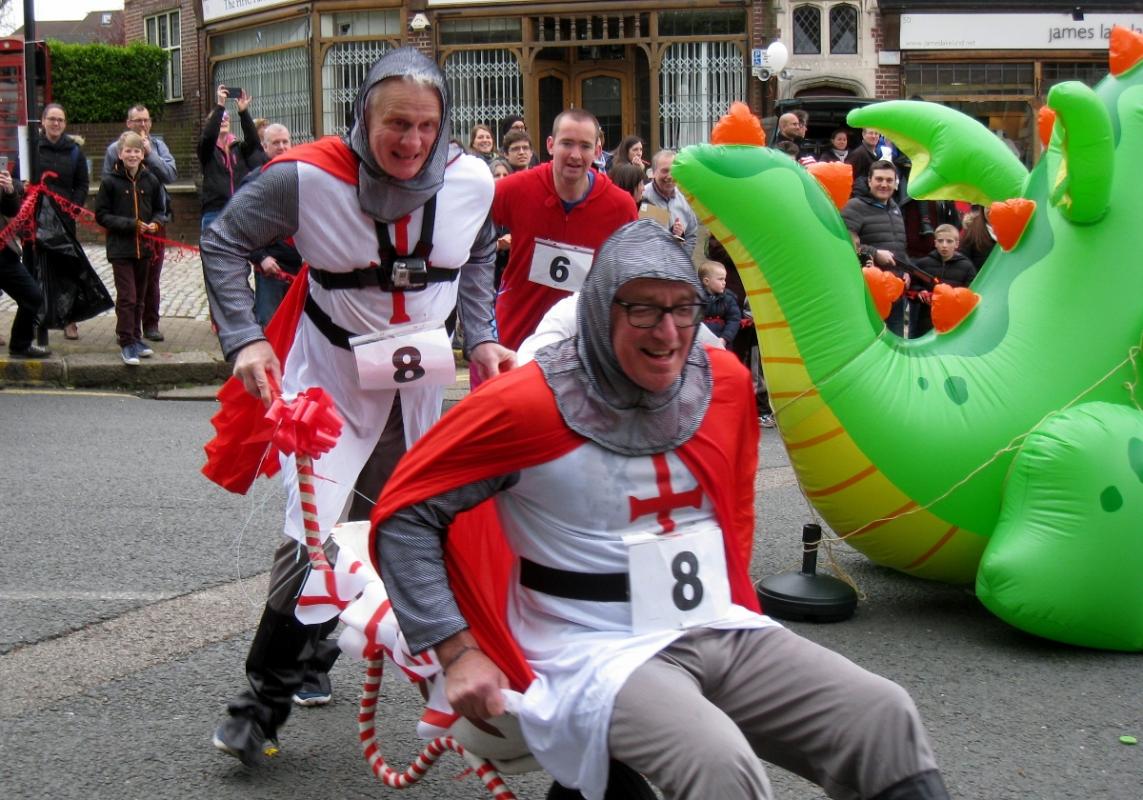 The High Street is closed to traffic for the day with the fun starting from 12 noon.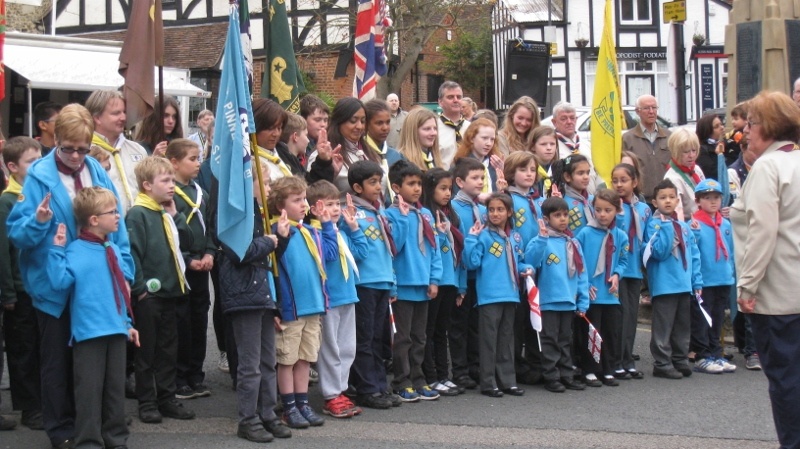 The Mayor of Harrow and St George on his trusty steed will lead the District Scouts to the War Memorial where they will renew their Promise in the presence of the District Commissioner and the Chairman of the Royal Society of St George. With bell ringing from Pinner Parish Church this gets the celebrations off to a rousing start.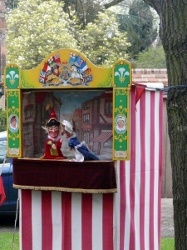 Gemma Turner will be performing well known English songs, Punch and Judy and Appreciating Animals petting farm will be on Church Green and there will be children's rides and activities, including face painting and a balloon modeller.
New this year, English Miscellany will be performing English folk dances. Set up 40 years ago they perform several different styles of English traditional dance including Country (or social) dance, step-clog, men's Cotswold Morris and NW Morris which is danced in a military style.
With Harrow Community Radio providing music and commentary there will be plenty to see and do.
The highlight of the celebrations is Ye Olde Wheelbarrow Race at 3pm.
This is a unique Pinner event in which teams of two take it in turns to push their partner in a wheelbarrow, drink beer and race round the streets of Pinner. It starts on Little Common (past the police station) and ends on Church Farm Green (top of the High Street).
To keep you going there will be plenty of food stalls, so come and enjoy a great Pinner community event!
See the programme for the day's events.
Go to our St George's Day page to find out more about the wheelbarrow race and to see pictures from previous years.
Our thanks to Gibbs Gillespie Estate Agents for sponsoring the celebrations.