Club Service
The Club Service Committee organises the members' events and the social fabric of the Club.

The Chairman of the Club Service Committee is Rtn. John Moutrie
The committee's main events this year are:
To help Father Christmas as his Sleigh tours the streets of Westhoughton in the two weeks before Christmas. Even in thick snow, trusty Rudolph struggles hard to get him through to see all our local children.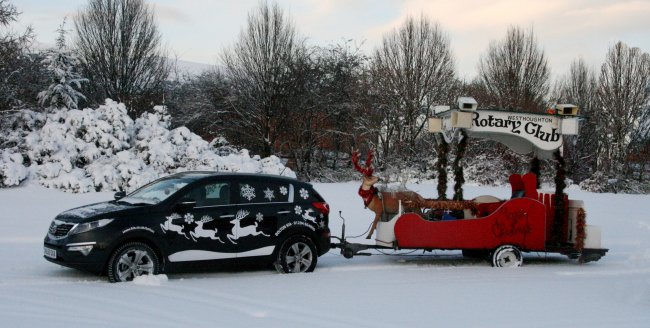 To organise our Charter Night, held in October

To arrange President's Night, which this year will be held on the first FRIDAY in MARCH at Brookfield Masonic Hall, Westhoughton.