Community Service
Community Service is the committee which organises activities within our local community, and supports other organisations and projects that serve our people in Westhoughton.
The chairman of our Community Service committee is Rtn. Jim Yates
Each year, we give out most of the proceeds of our Christmas Sleigh collection to local organisations, charities and projects at our Presentation Evening in March. Here is an example of the many organisations that benefited on one such evening:

Another major community event is the spring party for our Senior Citizens. This takes the form of a Party with a St. George's Day theme for them, on the nearest Wednesday to 23rd April. We transport them, serve them with pie and peas, and make sure they have entertainment from a local School Choir, plus some comedy. At the end of the night comes the highlight - singing the favourite songs that they remember.
And we get them home safely afterwards as well.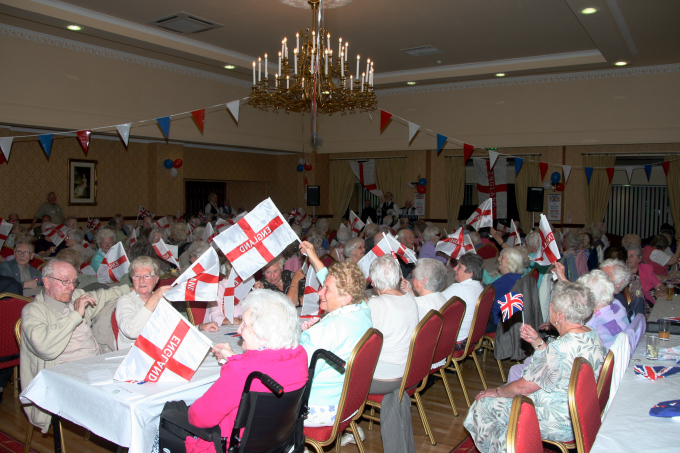 A moment that many of the attendees enjoy is competing in the Easter Bonnnet and Buttonhole Competition.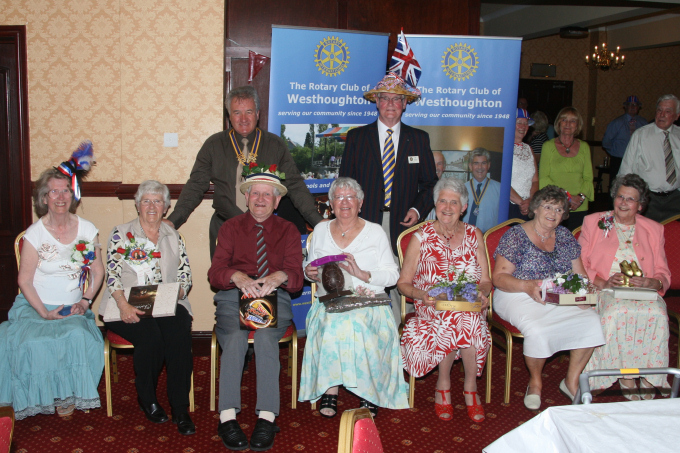 Other things that our Community activities embrace are to provide practical support to the Winter Watch food project for the homeless in Bolton and a variety of other groups.