Trailwalker Challenge
Sat 14th July 2012
Bodmin Rotarians supporting this event - 100km walk across the South Downs. FINISHED Sunday am - Walking time 25.44hrs - Fantastic !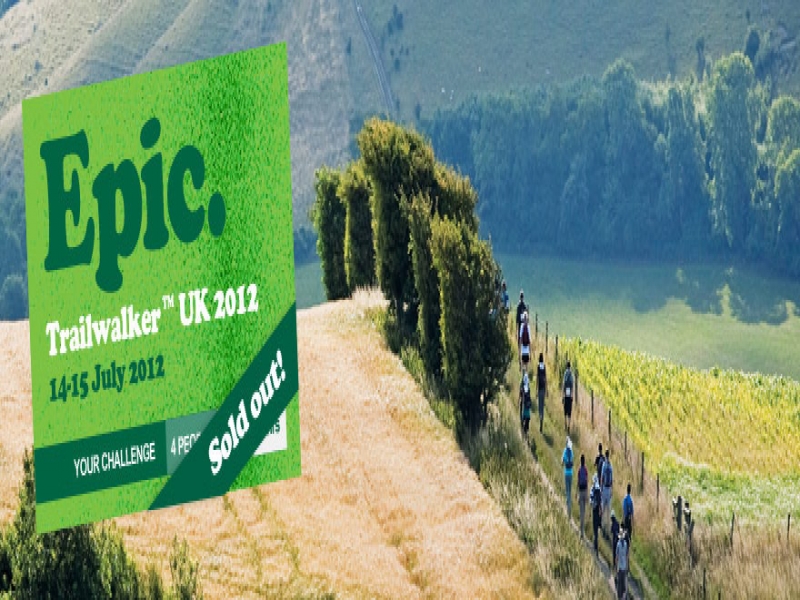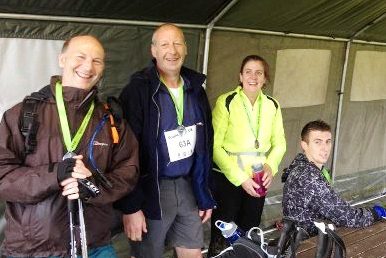 FINISHED Sunday am - walking time 25.44hrs - All well except a few sore feet !
Congratulations to the team: Colin, Phil, Wendy & Robert. - Thanks to the support team: Martin & Matthew.
The 'Trail Walkers' 100km walk started Sat. 14th 7am - despite the thunderstorm !
The challenge was supported and organised by the GURKHAS - 2000 walkers took part in teams of 4 - Walk started by the Gurkhas as a training exercise over 30 years ago.
The 1st team were QGS "A" (Queens Gurkhas) Time taken 10.54hrs (Ave. speed 6mph - double normal walking speed ! )
<>
<< Press Report - Non-stop trek challenge >>
Eight people from Bodmin who trekked 100km non-stop in atrocious weather have raised more than