What have we been doing? - SEE BELOW....
<
To donate to Bodmin Rotary - QR Code now available....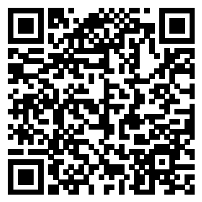 .
Donating via this link will provide much needed assistance to the Club and support of all its charitable activities. For further details and examples of which please read the clubs website homepage.
Scan the QR Code....
OR Select here - for online donation page....
<
LATEST....
Saturday 27th Aug....
A busy day at the DUCK RACE.... The management team all ready to go !
See Home Page for link to Result & Slideshow....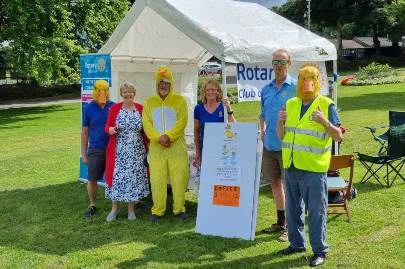 <
Saturday 20th Aug 2022 -and Friday 26th Aug....
Kind permission of Morrisons - Selling Ducks for Duck Race 27/08/22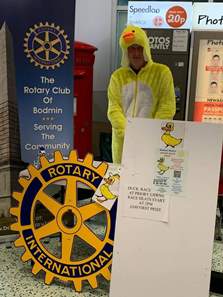 .
This rather large duck has been at Morrisons selling tickets for Bodmin Rotary's Duck Race (Saturday the 27th August) at 2pm in Priory Park.
If you missed him you can still get your tickets at the Rotary stall at the Market on the Folly Sat. morning and at the event on the Memorial Lawn and at the event at 2pm Sat. 27th.
Get a ticket for only £1 each and have a chance to win the first prize of £100.
.
.
Thurs 18th Aug 2022 - A granite seat to clean.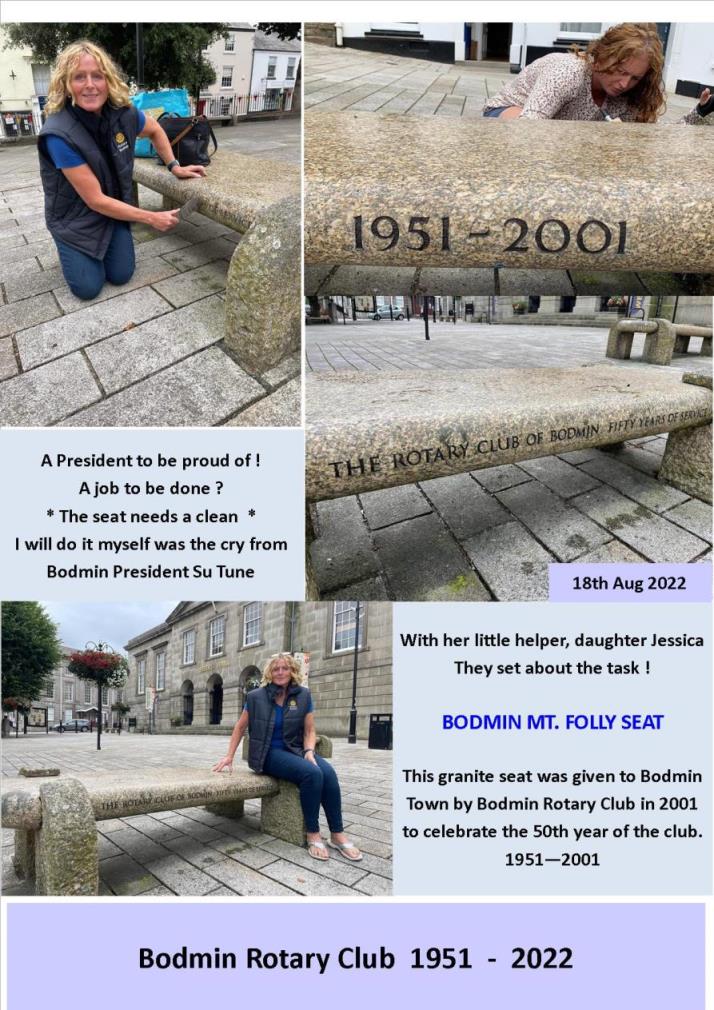 Saturday 13th Aug 2022 - FUN in the PARK (Priory Park Bodmin)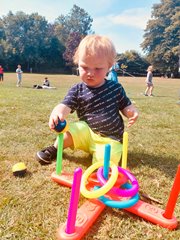 Bodmin Rotary supporting this childrens community event:
. SELECT here >>>> For details
.
.
.
.
<
BODMIN ROTARY SUPPORT THE PLASTIC FREE PLEDGE....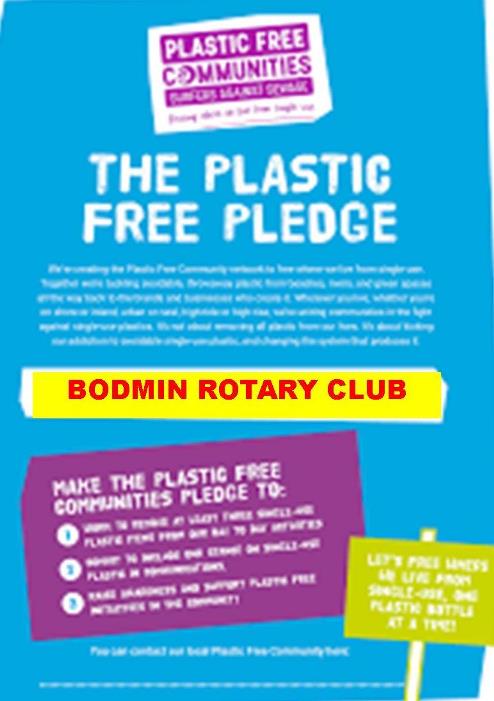 Follow link for details - Select....
~~~~~~~~~~~~~~~~~~~~~~~~~
Speaker 3rd Aug. 2022
Renate Collins, 89 years old from Cornwall, shared her experience of Nazi genocide, received a British Empire Medal for services to Holocaust education. She escaped on the last train from Prague in 1938 before ww2 was declared.... She was only five years old when she left Prague. Boarding the train was the last time she saw her parents. Her mother and grandmother were both shot after their train broke down en route to Treblinka extermination camp in Poland, while her father and Uncle Felix were murdered at Auschwitz. In total, she lost 64 members of her family during the Holocaust.
Renates talk was very absorbing and heart felt - a wonderful lady - Thank you for coming to talk to us - needless to say, with links to the Bazely family !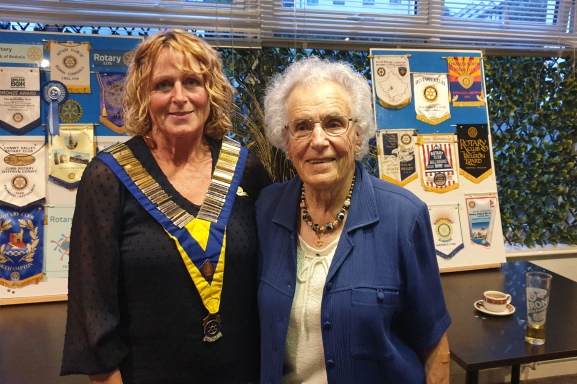 ~~~~~~~~~~~~~~~~~~~~~~~~~
SUPPORTING the Community Larder....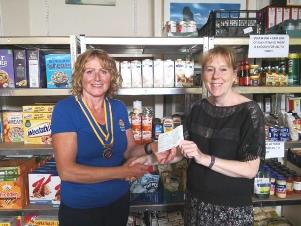 Bodmin Rotary President Su presenting a cheque to Abbie Cavalera the Manager of the Bodmin Community Larder.
<
.
.
~~~~~~~~~~~~~~~~~~~~~~~~~~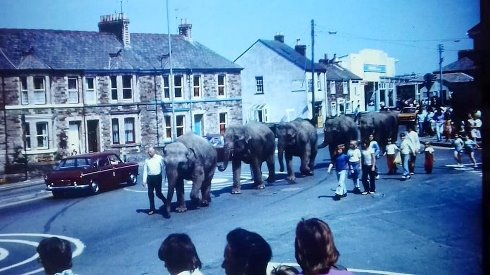 When was this ?
<
Recent activities ??? where are the Alpacas !!
<