CHRISTMAS COLLECTIONS 2021
Latest comment.... The collections in Fore Street and Morrisons Store went very well, with support from all our friends being much the same as years before the Pandemic.

Our new venture at Callywith, courtasy of Gerald & Phil May, Golden Fry also achieved a good collection and provided some fun in doing so.
MANY THANKS to everyone for their support.
Letter received from Bodmin College.... 220106Bodmin_College_TksLetter.pdf
Scroll down for photos....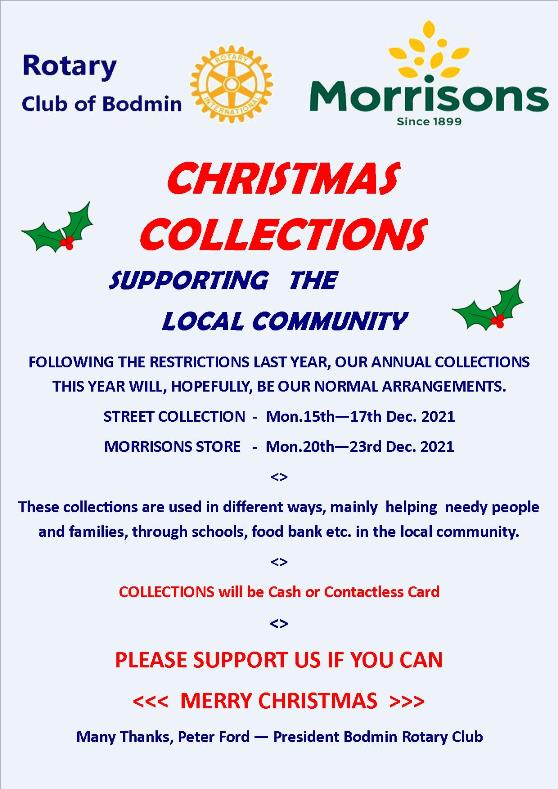 <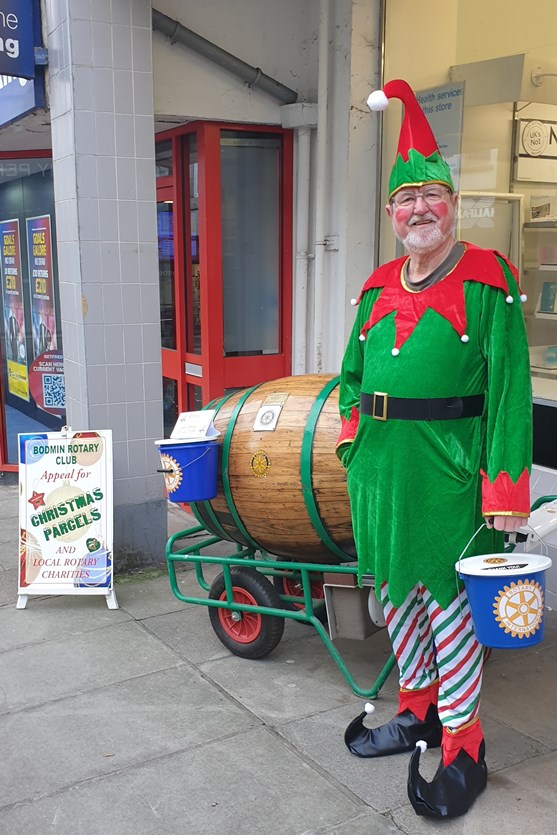 <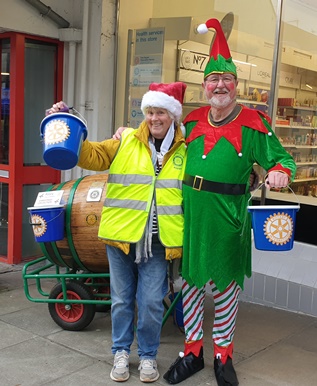 <