The mission of The Rotary Foundation is to enable Rotarians to advance world understanding, goodwill, and peace through the improvement of health, the support of education, and the alleviation of poverty.
The Foundation is a not-for-profit trust, whose trustees are drawn from the Rotary organisation and is supported solely by voluntary contributions from Rotarians and friends of the Foundation who share its vision of a better world. It operates entirely through the clubs that form Rotary International. In effect it is 'Rotary in action' as an international humanitarian and educational NGO.
A Simple Guide to The Rotary Foundation (revised May 2011) can be read on line here. (Best viewed by selecting Single page mode in the Options tab at the top of the page that opens.)

End Polio NOW
Polio Plus is Rotary International's most ambitious and enduring campaign. Initiated in 1985 to mark the 40th anniversary of the United Nations, it aimed to immunize all of the world's children against Polio in partnership with the World Health Authority. In 1985 there were 365,000 cases of polio a year with 125 different countries being endemic. The wild polio virus is now only found in 4 countries Nigeria, India, Pakistan and Afghanistan. We are within the 'Final Inch' of eradicating polio for good. Read more.........
Ambassadorial Scholars
Designed to further international understanding and goodwill, this is the world's largest privately sponsored international scholarship program and provides for study abroad for one year in one of the 162 countries and 35 geographical regions where Rotary clubs are located. Some US $320 million has been spent on 30,000 international scholarships since the program began in 1947.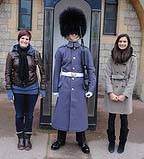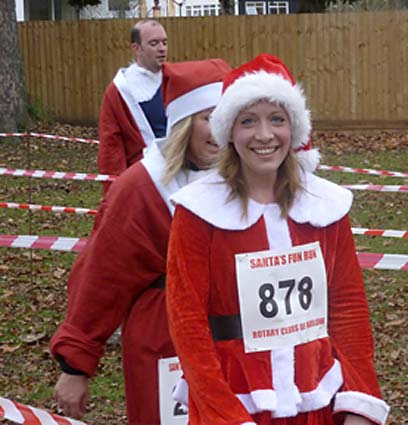 In addition to their studies, the Scholars also enjoy the Sightseeing Tours and the opportunities to participate in club events an essential part of understanding the local culture!
World Peace: Fellows & Events
Rotary Peace Fellows are leaders promoting national and international cooperation, peace, and the successful resolution of conflict throughout their lives, in their careers, and through service activities. Study Fellowships are available at 6 Rotary Centres in partnership with leading universities, world-wide. Special Peace events and seminars are also arranged from time to time. Read more ..........
---