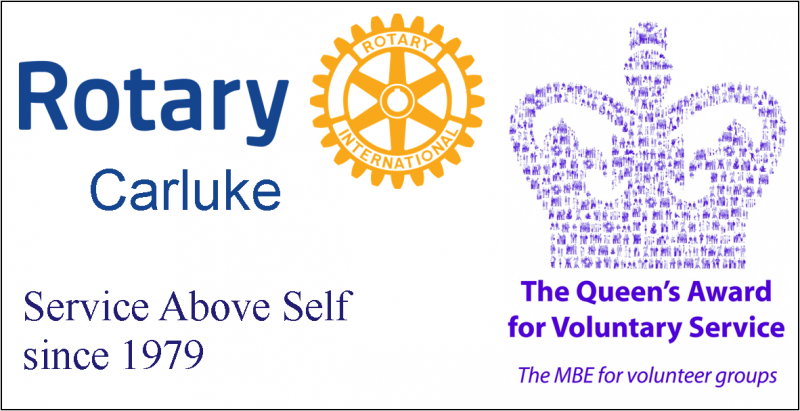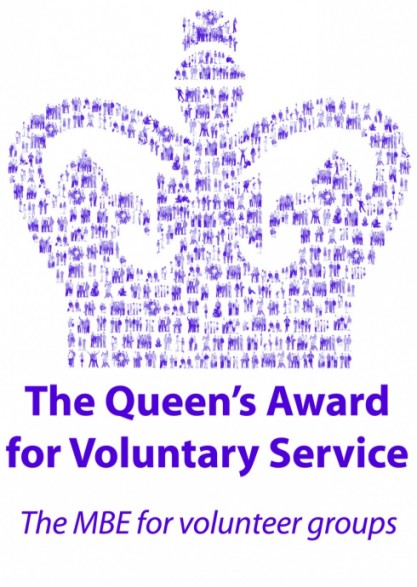 The Queen's Award for Voluntary Service is the voluntary sector equivalent of an MBE. It is awarded annually to voluntary groups to recognise and reward their outstanding achievement in helping others in the community.
This prestigious UK National Honour recognises outstanding voluntary contributions and sets the national benchmark for excellence in volunteering, with the work of those awarded being judged to be of the highest standard

Queens Award for Voluntary Service 2013


Above MSP Aileen Campbell, Rotary GB&I President 2013-14 Nan McReadie, Carluke President 2012-14 Archie Ralston,

1020 District Governor 2013-14 Kate Keter,
Club Secretary Jack Watson,Treasurer Jim Speirs, CFH Chairman Peter Croan
The Rotary Club of Carluke is pleased to be the first Rotary Club's to be awarded withThe Queen's Award for Voluntary Service, the MBE for volunteer groups.
The Rotary Club of Carluke received a framed certificate signed by Her Majesty The Queen and an engraved domed glass crystal which will be presented to the Club by The Lord Lieutenant for Lanarkshire Mushtaq Ahmad OBE (or Deputy Lord Lieutenant) on behalf of Her Majesty The Queen. Arrangements at this stage have still to be made for the award presentation and ceremony however full details will be listed here when available.

Rotary Club of Carluke President Archie Ralston said :
We are absolutely delighted to have received this prestigious award. To be the first and only Rotary Club to have ever received this award makes it even more special.

We are very grateful to former Councillor Ian Gray, Aileen Campbell MSP and Councillor Pat Lee for nominating us. We also thank the numerous newspapers and other media who helped raise awareness of the services and contributions made by the Rotary Club of Carluke to Local, National and International charities, organisations and groups.

"For 34 years the Rotary Club of Carluke has devoted its energies to addressing the social and economic needs of the whole community by both direct action and by supplying essential financial backing in the form of donations and grants on an annual basis, and also with assistance in the organisation and participation of events with other community groups and organisations within the community.
"On days like this we are all so grateful and humbled to receive this award, given not just to one individual but recognising everyone past and present in the Rotary Club of Carluke our volunteers, partners and friends. This award gives us so much encouragement for now and the future.