Mayor's Visit
Mon 4th January 2016 at 12.35 - 14.00
Presentation of a Donation to the Mayor for her Fund for the Housebound at Christmas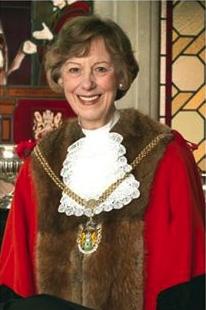 MAYOR'S FUND FOR THE HOUSEBOUND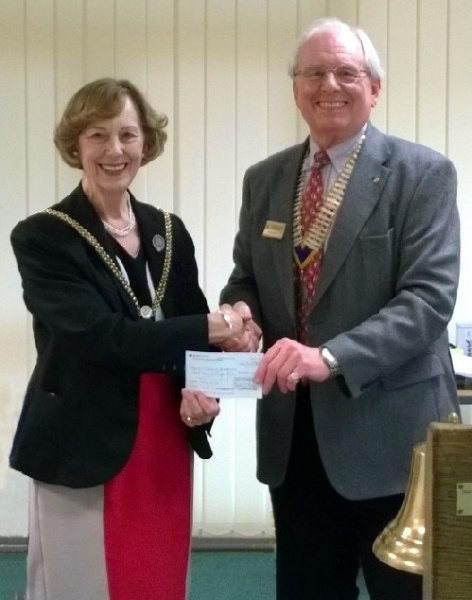 For more than 90 years the Club has supported the Mayor's Fund, and Christmas 2015 was no exception. Club members collected donations once again from generous Northamptonians, in a number of locations around the town. Unfortunately, it was not possible this time to make use of the Carol Float, so long a feature of Christmas in Abington Street, and we will endeavour to find a way or reintroducing this tradition for Christmas 2016.
Club President John had the great pleasure of presenting a cheque for £3,000 to the Mayor, Cllr Penny Flavell, who attended the Club lunch on Monday with her consort. She thanked the Club for the contribution to the fund, and told members how much the Christmas gift was appreciated by the recipients who were housebound, alone, at Christmas.
To qualify as "housebound" a person has to be confined to their home or unable to get out without assistance, due to illness or disability. Over the last 15 years the principal recipient from our Christmas collecting has been the Mayor's Fund for the Housebound of Northampton, which has received nearly £55,000 during this period. A very significant sum, raise through the generosity of the people of Northampton which has been donated to a most worthy cause. The remaining funds will be distributed to other local and Rotary charities.