Primary Schools Quiz
ROTARY PRIMARY SCHOOLS QUIZ 2018
The local heat of the Primary Schools Quiz 2018 was held on Wednesday 7 March 2018. Throughout the country, over 500 schools will participate in this annual event and some 80 Rotary Clubs will support it.
Six local schools competed once again for two trophies – Canongate, Greyfriars, Kingsbarns, Lawhead, St Leonards and Strathkinness.
The Quiz was held at Greyfriars RC Primary School – the current champions.
After ten rounds of questions, Greyfriars again emerged the champions, retaining the trophy for a fourth year: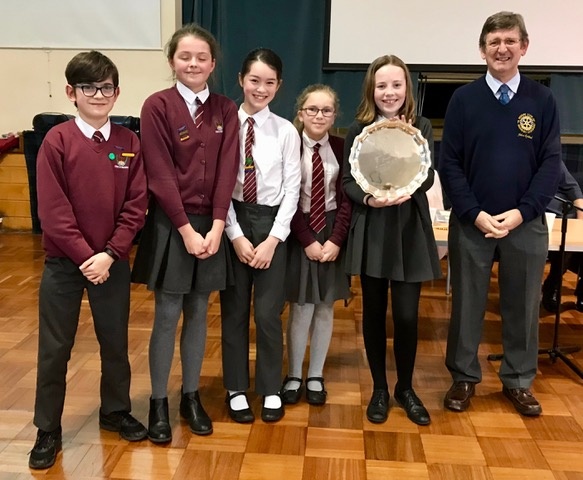 The runners up were St Leonards Junior School who were presented with a Quaich: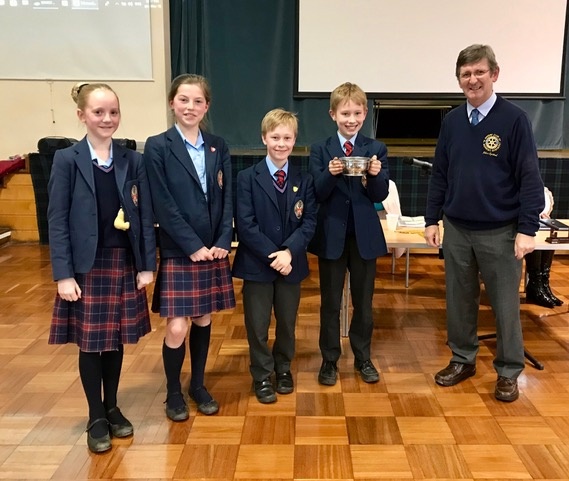 As both the Rotary Club of Kilrymont St Andrews and the Rotary Club of St Andrews were supporting the Quiz, these two schools will go forward to compete in the Area Final to be held in May in Dundee.
Rotarians from both Clubs attended and assisted as Questions Master, Photographer, Judges and Scorer. The President of the Rotary Club of Kilrymont St Andrews presented the trophies to the winning teams.