Charity Bookstall
Sat 21st May 2016 at 08.30 - 13.00
Charity Bookstall at Nailsea Community Market where we will be near Nailsea Library.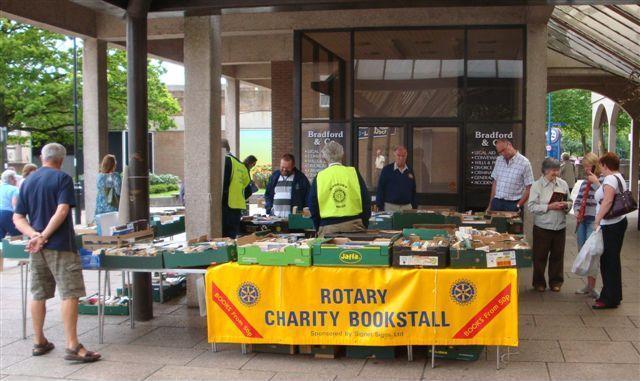 Charity Bookstall on Saturday 21 May 2016
Time: From about 8.30 am until around 1 pm. There will be several hundreds of books to choose from so there should be plenty to fill your reading time for weeks to come.

For this event we are trialing a stall as part of Nailsea Community Market and our position will be near Nailsea Library.

100% of the profit from this event will be used for community and charitable purposes.

Thank you to our past customers and we hope to see you again together with others at this and future events. Keep an eye at the Bookstalls section on the home page for the date of the next one.
We urgently need good quality CD's and DVD'd together with good condition complete jigsaws, so, if you have any that you would like to dispose of, please contact us using the contact form at the foot of this page.
Further information is on our Bookstalls main page.