PARTNERS EVENING - SUMMER RIVER/SEA CRUISE
Mon 29th May 2017
Padstow - 'Jubilee Queen' river/sea cruise. Bar, Food & Life Jackets ! Book your seats - All Rotary Clubs invited.
ROTARY SUMMER RIVER CRUISEREPORT....

"A fantastic evening! The Jubilee Queen ( soon to be renamed The SS Sproull ) set sail at 7 pm on a cloudy but dry evening with just over 100 passengers. The sea was calm and there were no reports of seasickness. We travelled up the coast towards Port Quin and had an excellent view of some spectacular cliffs. Commodore Ripley spotted a number of caves but rather more importantly we were treated to a close-up view of a colony of about 12 puffins – what a treat!
There was some concern when Daniel was seen on the bridge giving instructions to the Captain. You will see him in the photos saying left hand up a bit............
The food was well received and was washed down with copious bottles of beer and wine. A good time was had by all and disembarkation was at 9 pm.
A big thank you to Daniel and his staff for organising an event which is certain to be repeated."
Cheers
Colin M...........
~~~~~~~~~~~~~~~~~~~~~~~~~~~~~~~~~~~~~~~~~~~~~~~~~~~~~~~~~~~~~~~~~~~~~~~~~~~~~~
Monday 29th May - Boarding - Padstow - 6.30pm ( Don't be late )
FOR TICKETS contact Emily Moyle, Sproulls - em@sproullllp.co.uk or phone 01208 72328
OR contact Bodmin Rtn. Colin Marshall 01208 892559
RIVER and/or SEA dependant on weather conditions.
<
The cost will be £20 per head (£10 for children) including supper. The trip will last for approx 2 hours.
Food details - speak to Colin 0r Daniel....
Daniel will be producing a leaflet with more details shortly - see below....

The trip is open to members, partners, family and friends, other Rotary Clubs - so please try to make up a party to boost our numbers.
BRING all your friends - we have got to fill the boat....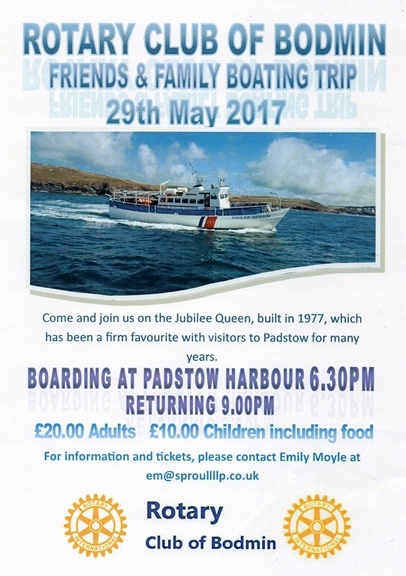 JUBILEE QUEEN: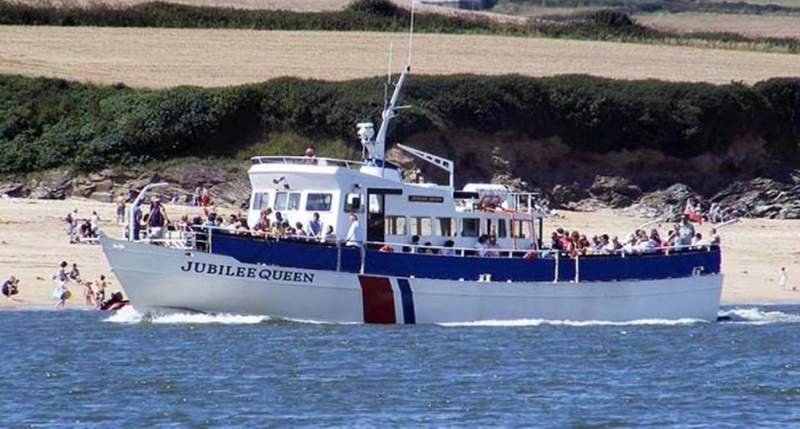 < Don't miss it >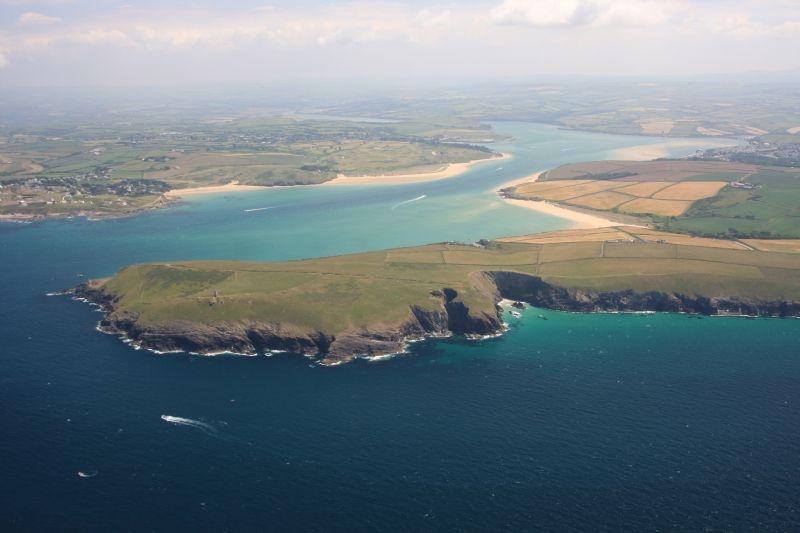 < Camel Estuary >