Support us when shopping online, at no extra cost to you!
Visit our Easy Fundraising site by clicking on the adjacant logo. For a step-by-step guide how to sign up to Easyfundraising click here.
London Welsh Male Voice Choir in Canterbury Cathedral, Saturday 6th April 2019: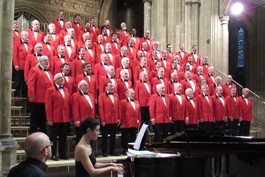 A well organised and well attended fund raising event where the well known London Welsh Male Voice Choir were singing in the Canterbury Cathedral.
Photo Gallery - members only
Shelterbox Quiz Night, Saturday 19th Jan 2019: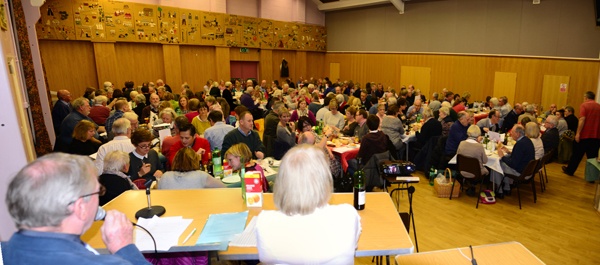 An excellent quiz night supporting Shelterbox and local charities.
Night To Shine 22nd Sep 2018:
Despite some rain the 'Night To Shine' fundraising walk was well attended. Thanks goes to all the Rotarians whose marshalling helped to make this event a success.
Barn Dance 15th Sep 2018:
Our barn dance is held in Littlebourne Old Thatched Barn in September each year. Dancing is to the live country and western band Contraband who include an excellent caller who keeps us all active through the evening. Thanks to the support of members, participants and our sponsor County Development Co Canterbury Ltd we raised funds in excess of £2000 in support of local charities.
Canterbury Half Marathon Marshalling Mon 27th Aug 2018: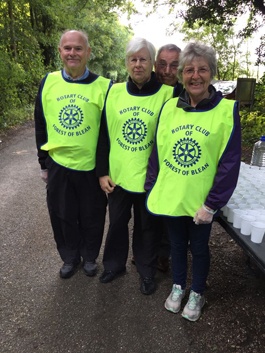 Organised in aid of Pilgrims Hospices.
Photo Gallery - Members only
Oyster Festival 21-22 July 2018: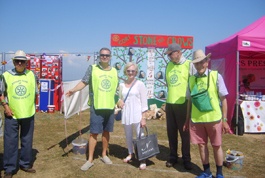 On Saturday and Sunday our members were fundraising in baking sunshine at the Oyster Festival with the stand 'Stone The Crows'.
Photo Gallery - Members only
Charities supported through our Club fundraising activities:
Local and UK Charities:
Age UK Canterbury Concern
Alzheimer's Society
Army Benevolent Fund
Cancer Research UK
Canterbury Academy
Canterbury Cathedral
Catching Lives
Cumbria Flood Disaster
Dave Lee's Happy Holidays
Demelza House
Deso
Hi Kent
Hope For Tomorrow
Hounds For Heroes
Joy Lane School - Autistic Centre
Kent Association for the Blind
Macmillan Cancer Support
Mercy Ships
MS Society
Odyssey Cancer Support
Pilgrims Hospice
Polio Plus
Porchlight
Prostate Cancer UK
Riding for the Disabled
Shelter Box
St Nicholas School
Strode Park Foundation
Stroke Association
The Canterbury Umbrella Centre
The Starfish Project
Try Angle Awards
Umbrella Centre
Young Carers
International Charities:
Claypotts Trust Swaziland - School Project
Eradicate Polio Now
Health For All - India
Indian Rural Health Trust