- BODMIN ROTARY BEER FESTIVAL
Fri 10th November 2017 - Sun 12th November 2017
Beer Festival to be held at the Masons Arms, Bodmin - with the kind permission of Stewert & Mandy (Landlord) Select Details. < Scroll down for Beer Menu > SHORT REPORT....
REPORT....

A busy and enjoyable weekend - a lot of beer on sale, many thanks to our sponsors allowing a profit of more than £1000.00 to be made for Rotary Charities. Also special thanks to Stuart & Mandy, Landlord & Landlady of the Masons Arms for giving us use of their bar for selling beer.
READY TO GO....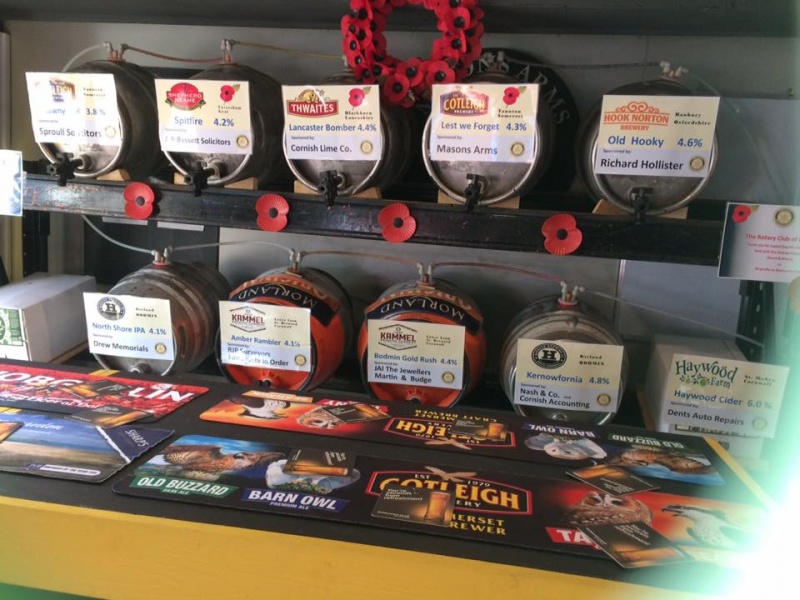 Also a special thank you for all the work in organising the event goes to Pete Williams and Dave Armstrong.
<>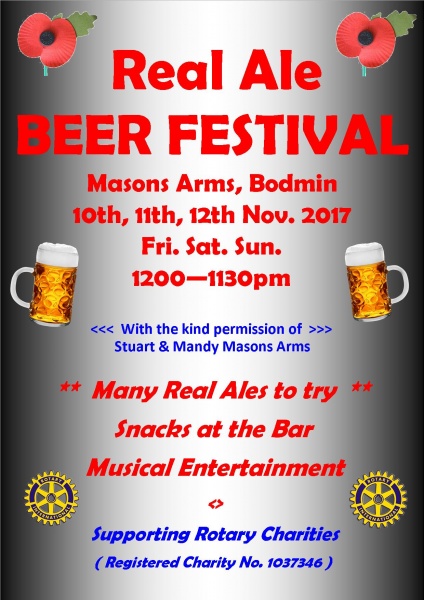 <>

As it is Rememberance weekend some real ales are WW2 related - "Spitfire ", "Lancaster Bomber" and "Lest we Forget"

All at £3.00 per pint
<>
< BEER MENU >