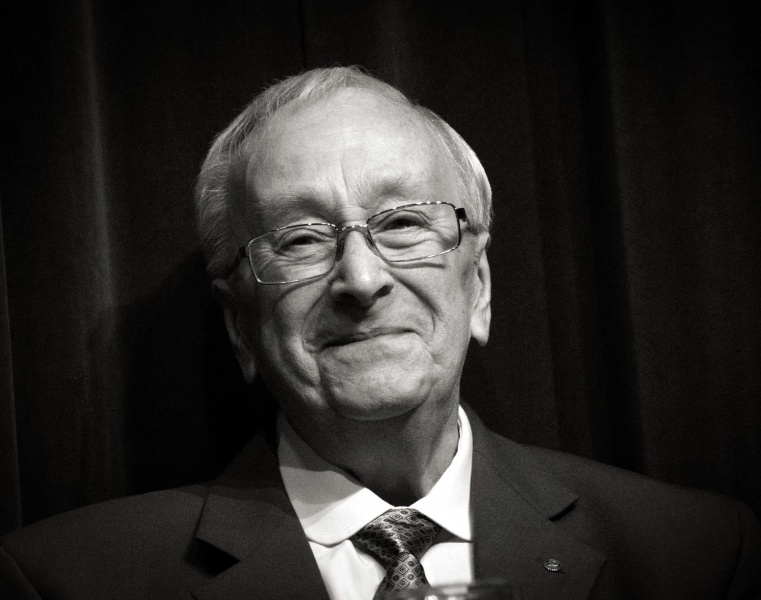 Les Norris, died aged 86, at North Manchester Hospital on November 2 following a five-month battle with cancer.
Mr Norris was born in Mossley on September 7, 1931, but moved to Ramsbottom when he was just six months old.
As a child, he lived in the former police station next to the railway line in Bridge Street, where his father worked as a policeman. The family later moved down the road to the new police station, formerly the vicarage of St Paul's Church, and now the site of Peel Chapel opposite the church.
He attended primary school at St Paul's before embarking on a career as a legal executive at George Haworth Chappell & Whitworth Solicitors in Square Street, where he worked until he retired, aged 80.
During this time, he met many of the people of Ramsbottom, drafting wills, acting as executor and administrating estates.
Mr Norris continue to live in the town throughout his life, except for a short period when the family moved to Nelson upon his father's retirement from the police. Even then, Mr Norris continued to travel to Ramsbottom on a daily basis to work.
The Christian faith played an important part in Mr Norris's life, and he is widely recognised around the town for his roles as warden, treasurer, and lay preacher at St Paul's.
In addition to his involvement with the church, a love of the theatre led to him being instrumental in the formation of the Edenfield Players, and, later, the Summerseat Players.
He remained involved with the Players for over 50 years until his death, even carrying out the roles of chairman and president.
He also acted, produced, worked at the front of house, and did much to obtain funding and build the group's reputation and profile.
A proud Rotarian for many year, he also held the position of president at Ramsbottom Rotary Club in 1981.
Mr Norris eventually settled in Greenmount, where he lived until his death. He leaves three nephews and a niece.