Supporting Bucks Charities
Full Page Picture Special in the Bucks Free Press (Friday 19 January 2018) of lunch and presentations.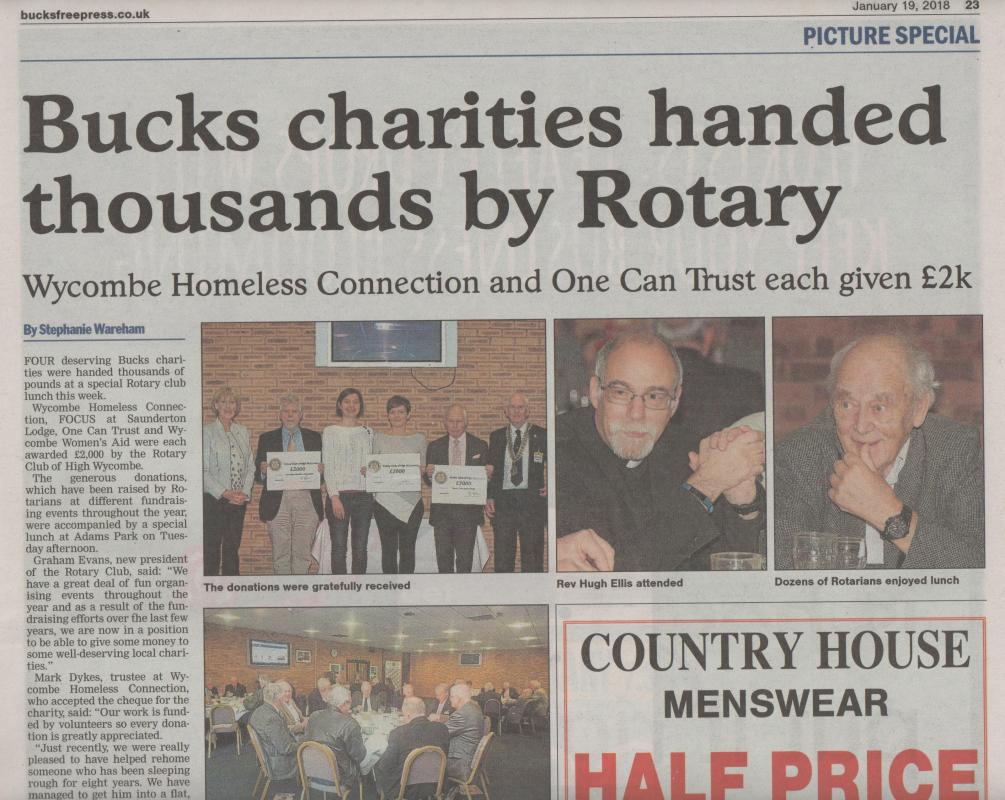 At the Business Lunch on Tuesday 16th January cheques were presented to four local charities by successive presidents Louise Rollins and Graham Evans. Members enjoyed the lunch at Adams Park with BFP reporter Stephanie Wareham and BFP photographer Anita Ross Marshall and representatives from the four charities.