The funds raised have been donated to the Gurkha Welfare Trust towards the provision of Sanitary facilities as part of the reconstruction of a school in the Bhojpur Municipality in eastern Nepal. During the earthquakes of 2015 the school's six buildings were seriously damaged and became unsafe to use.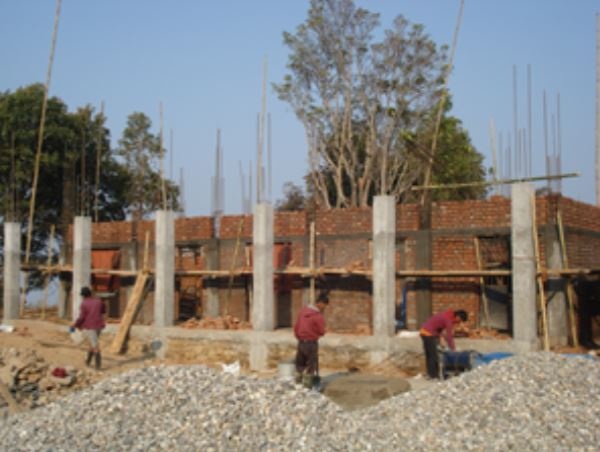 The children have been taught in temporary shelters made from corrugated iron which fail to protect them from the cold, rain and heat in the summer. Work has commenced on the reconstruction project of an eight classroom double storey building with a lecture block and proper toilet facilities. The building has been constructed with a reinforced concrete frame.
The school has been built with two separate building blocks that are joined by a central staircase. This is designed to add further resilience to the building in the event of another earthquake. Work on the project started in November 2017 and progress has been good with 85% already completed. The workmanship and quality of materials is high. Completion is expected in April 2018. This has meant that the 4 Rotary Clubs have been able to fund much improved water and sanitation facilities at 2 schools in different parts of Nepal, where work on both schools is nearing completion (March 2018) You may be surprised to read that the total contribution for the 2 school projects totalled less than £9,000.
The Gurkha Welfare Trust comment: "We are so grateful to have had your support on this project.
The building of a separate, safe and hygienic toilet block has many benefitting impacts on the students at these schools.
One of which is that the attendance of girls has increased due to the gender separate toilet blocks. As girls get older, their need for privacy increases.
The absence of school toilets is cause for many secondary age school girls to drop out of education; an increase in their attendance allows them a better chance of furthering their education and therefor, a better future."