Double Charity Day Talks
Thu 29th August 2019 at 13.00 - 14.00
Nadia Sutherland and dog on "Dementia Dogs" / Alan Laverock on "The Banana Box Trust"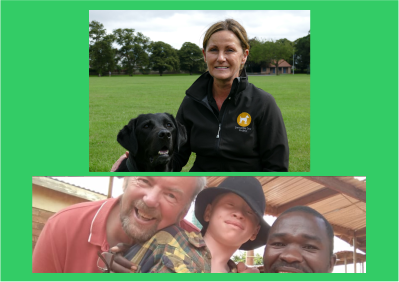 We are training up a special Dementia Dog family to explore the practical, emotional and social ways that dogs can help people to live well alongside dementia - both at home and out and about in the community.
Both our assistance and community dog programmes are developed in close collaboration with the families and individuals we support. Delivering these outcomes takes a unique combination of skills and experience drawn from the founding partners; Alzheimer Scotland and Dogs for Good.
While small-scale, this 3 year pilot project aims to build evidence-based learning with the potential to replicate on a wider scale as funding becomes available.
Currently the dementia assistance dog programme only exists in Scotland and Australia, through our collaboration with Assistance Dogs Australia and HammondCare.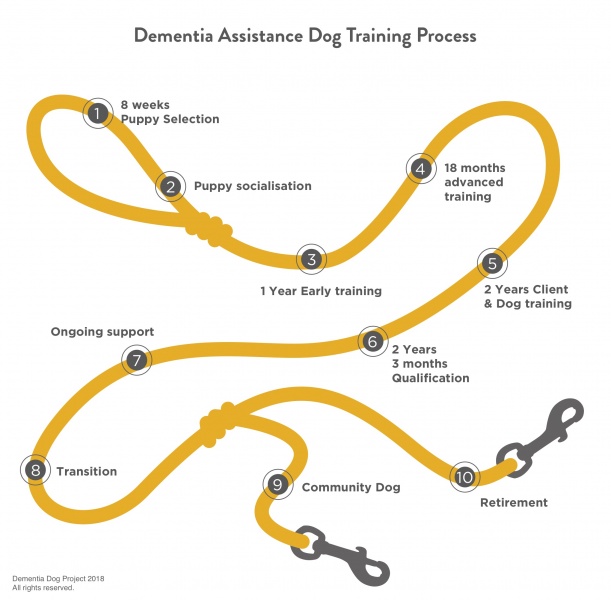 rom opening doors to fetching medication pouches, our Assistance and Community Dogs learn key skills to help structure routine and social connections for people living with dementia.
Starting at just 8 weeks old, each dog undergoes 2 years of specialised training by the Dogs for Good team.
The final stage of their advanced training takes place in Scotland, from our base at HMP Castle Huntly open prison.
Here, working in partnership with Paws for Progress and Scottish Prison Service, we have established the UK's first prison-based assistance dog training programme.
---

Why Bananabox?
Good question!
We are involved in overseas development work, focussing on Malawi. One of the major planks of the work is sending necessary and needed items to Malawi via containers. Almost all of these goods travel in boxes and the easiest for us to handle are banana boxes, they stack like Lego bricks. We take our name from them, it seemed the most obvious one!
They are just the right size and weight for our volunteers, they stack well in the store and they are easy to pack into the container itself. They are also easy for the unloaders to deal with at Ekwendeni!