Virtual Quiz Event
Tue 12th May 2020 at 19.15 - 20.15
Our first attempt at online fundraising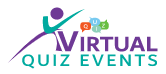 Join us for a Virtual Quiz to help us raise additional funds for local charities who are providing essential support services during the COVID-19 Pandemic.
We have already made substantial contributions to ensure that those most in need in our area continue to recieve support such as essential food packages and prescription deliveries.
We want to do more, so need to continue our fund raising efforts. Sign up to our virtual quiz for just £3 and you can help us to continue helping the community. Use the link below and select "Enter Quiz" to register.
https://www.virtualquizevents.com/quiz/teddington-and-hamptons-rotary-vs-covid-19/
Thanks!