At our celebration event on the 9th of February we hosted all five local charities that we supported with our recent Christmas Collections.
Joining us on our Sleigh routes this year were teams from RUILS, the River Thames Boat Project, Hampton Pool, Hampton High and ADHD Embrace. All locally based charities that helped us collect a total of over £4,500 on sleigh routes, adding to an overall total of over £10,500 for all the collections accross the Christmas period.
It was a pleasure to take the opportunity to thank them all for helping us and in return present them with thier cheques for over £3,200 in total. Each one gave us a brief review of how the money will help and were keen to be included for collections next year.
As part of the evening our president was also delighted to be able to recognise two members who have gone the extra mile, particularly at Christmas time, with a Paul Harris Fellowship.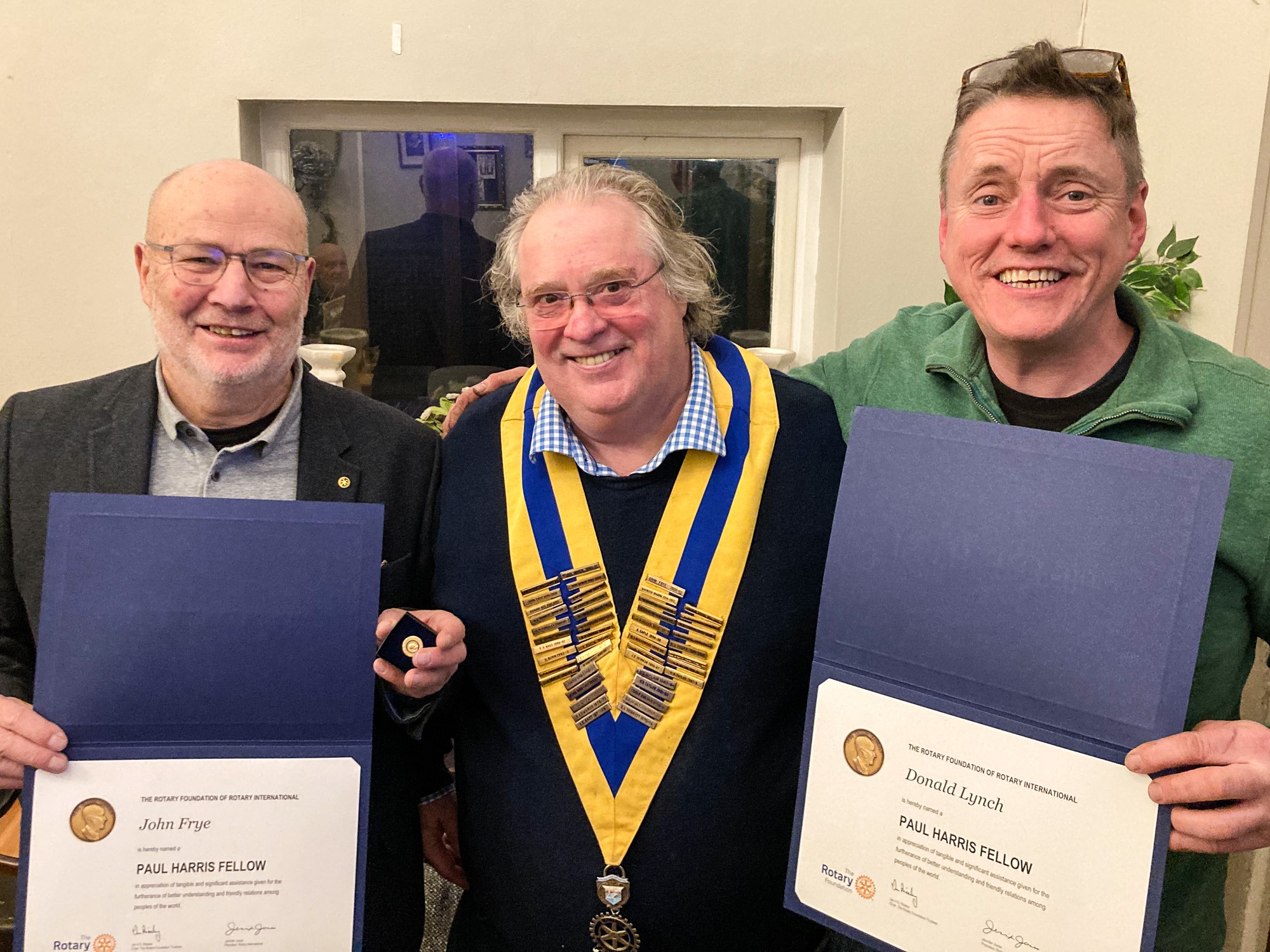 John Frye and Don Lynch were both surprised to recieve thier awards as they only knew about each others! From collecting and putting away our sleigh at Christmas to building Stages and Human Fruit machines in the summer, both members put maximum effort in to all things Rotary and were unanimously voted by the club to recieve these awards.
A great evening was had by all and we are looking forward to repeating a celebration evening in 2024 with, we hope, an even bigger collection behind us.